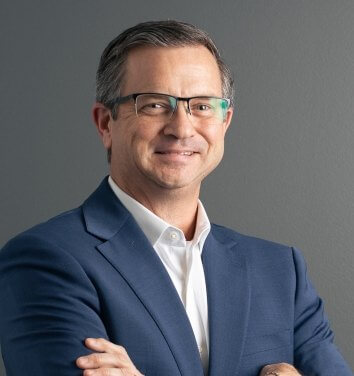 Steve Hulsey
AIA, RID, NCARB
President, Principal
For Steve, architecture is about spaces and structures that have the power to rally entire communities around group work and collaboration. With that in mind, it's not surprising that he serves as president of Corgan. Over his 35-year career, Steve has designed more than 150 new educational facilities, providing student-focused solutions that support the teaching philosophies and needs of each client.
"Knowing that everything we do will impact students, communities, learning typologies, and the next generation, that's what excites me," Steve says. Seeing the reactions and the appreciation from students, educators, and community members at the completion of a project makes it all worth it, and he looks forward to seeing what the future will bring — especially at the intersection of education and technology.
Steve's sense of duty to the community translates to his personal life as well, as he strives to give back through volunteering and board service. He has served on the Planning and Zoning Commission for the city of Frisco — spending many years as its chairman — and currently serves on the board of directors for the North Texas Commission as the organization's treasurer, as well as Downtown Dallas Inc.'s Board of Directors. "I choose not to ask, 'What can I do?' and, instead, I do what I can do and hope that my small contribution makes a positive and lasting impact," Steve says.