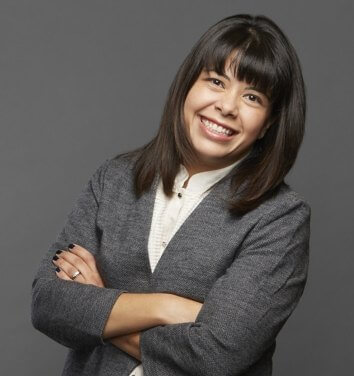 Jasmine Efrussy
RID, WELL AP, LEED AP
Vice President, Director, Furniture Strategy
Dallas, Texas USA
Jasmine, leader of the Furniture Strategy team, feels she has an artistic heart with a practical side. "We're the cupcake decorators of interior design," she says. "We add the last layer in the design phase, improving the interior space with frosting and sprinkles!" As an interior designer with over 20 years of experience in furnishings, her role was created the day she was hired to furnish 7,000 workstations for the Toyota Headquarters. A decade later, Furniture Strategy has blossomed into a specialty team and is a key differentiator for Corgan.
Jasmine approaches her role with the understanding that architects design the building and finish out the interiors; however, without furnishings in place, clients are unable to start their businesses. As a furniture strategist, Jasmine leads a diverse team of colleagues, clients, and consultants to solve furniture solutions for complex, high-profile project types. One of her favorites was designing custom furnishings for 1,500 private offices at Pioneer Natural Resources, addressing the specific needs of engineers. "Employees are the drivers of business today, so creating intuitive, smart spaces is more important than ever," she declares.
In her spare time, Jasmine spends time with her children and husband, who is also an architect at Corgan, and indulges her passions for growing indoor plants and baking cupcakes.