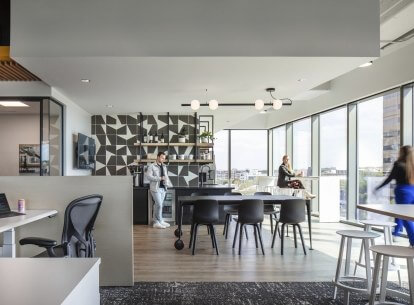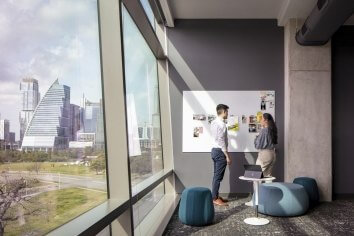 Our Austin Studio
Vibrant, collaborative, and eclectic, Corgan's new office rocks a cool vibe while staying true to the firm's core philosophy of thoughtful, agile design. To accommodate expansion and support our Austin team in their creativity and professional growth, the Austin team moved their office to a Class A high-rise south of downtown with sweeping views of Lady Bird Lake and the Texas Hill Country.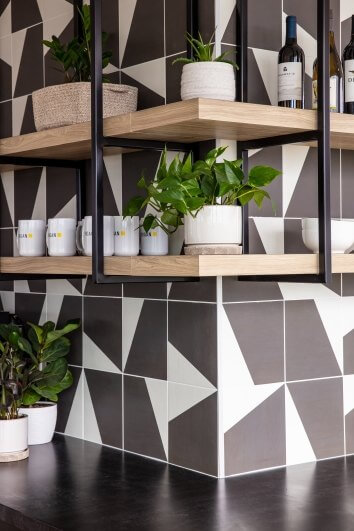 The iconic building offers first-class amenities, a state-of-the-art fitness center, two rooftop terraces, and a sky lounge. Smart management technology provides employees with seamless transitions — from entering the parking garage and finding a spot to accessing the touchless entry, summoning elevators, and placing their coffee orders.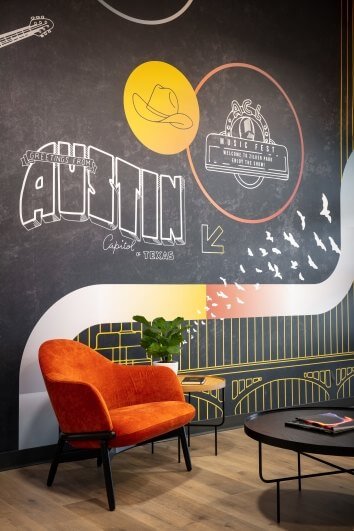 Design Highlights
It's all in the details
The design articulates the Corgan brand in its sleek, clean, and understated design with warm finishes and touches of yellow. Floor-to-ceiling windows with urban views of the streetscape, modern industrial elements, and a quirky mural enhance the "Keep Austin Weird" aesthetic.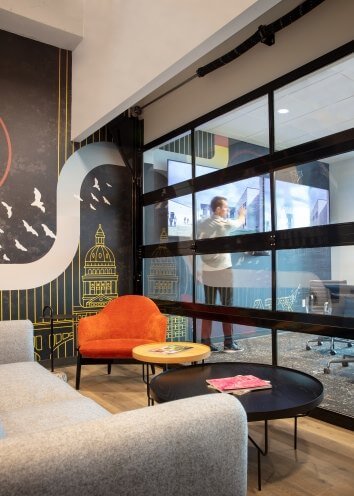 Supporting the team's collaborative work style, common spaces are sprinkled throughout, including glass-fronted meeting rooms, abundant lounge seating, and a breakroom with tabletops and hot spots to connect with others. Phone rooms and privacy nooks tucked away from the central action are home to meetings, phone calls, and focus work. An overhead garage door in the conference room opens to a sofa lounge seating area for designers to effectively brainstorm and work their magic.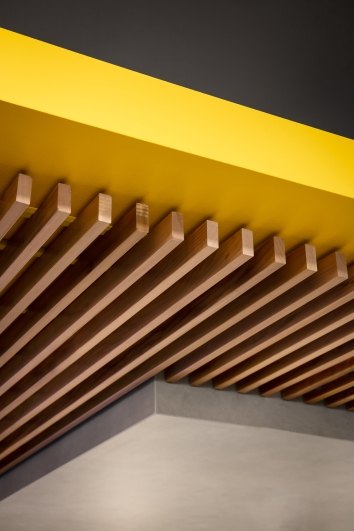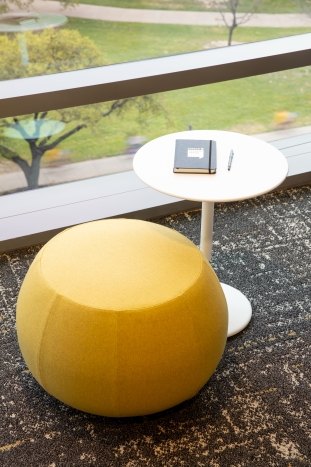 A space worth recognizing
The space is a celebration of the Corgan brand and a model of the functionality and people-first experience the team offers clients. Recognized as one of the Best Places to Work by the Austin Business Journal, the Austin office is designed to inspire creativity and support a dynamic and growing team.