Projects
Confidential FinTech Client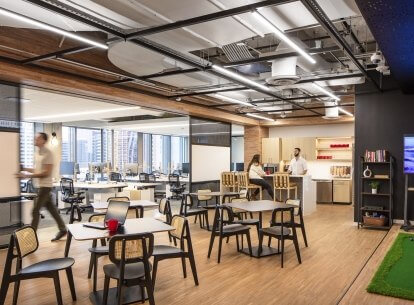 Project Stats
Location

Austin, Texas

Size

19,500 SF

Market

Expertise
Flexible, functional, and fun
As part of the trend among high-tech companies relocating to Austin's Silicon Hills, an innovative fin-tech trading firm sought a dynamic office space to attract and empower exceptional talent in mathematics, physics, and computer science. Dedicated to world-class research, the firm engaged our Interiors Studio to create a space that pushes boundaries with cutting-edge technology and a blend of collaborative areas to foster creativity and innovative ideas.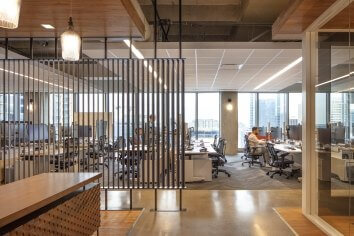 A social and collaborative workplace
Social connection and collaboration lie at the heart of this highly interactive space. The open layout features a centrally located core of operations support, a trading floor, executive offices, and a work café that opens to the main office area. Along the perimeter, a mix of flexible meeting spaces encourages collaboration—meeting rooms with demountable glass walls and rolling chairs cater to project-based work, long tables with open seating facilitate interaction and communication, and smaller huddle rooms and lounge areas provide intimate spaces for casual conversation or small group work.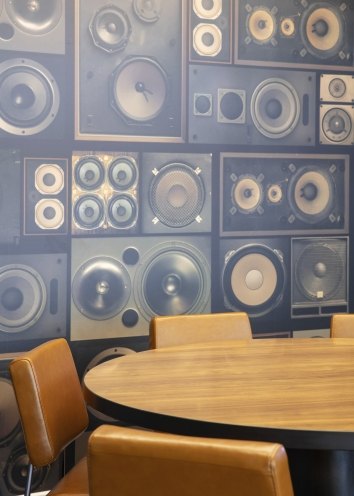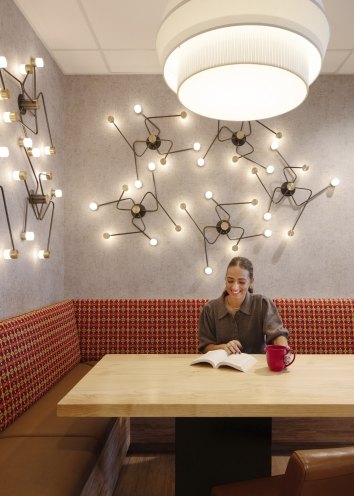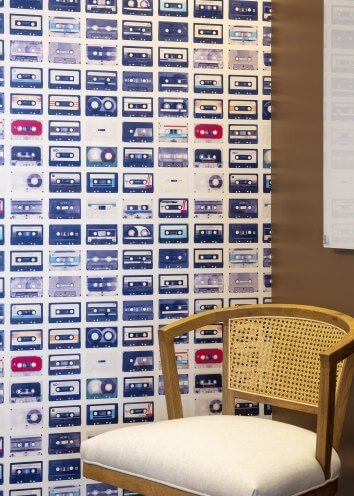 A distinctly Austin design
The design takes the pervasive loft aesthetic of the building and infuses it with a casual and playful urban environment, embodying a hipster-like vibe that resonates with Austin's culture. Utilizing a palette of warm neutrals, wood veneer, and leather furnishings offers a pleasing contrast to the sleek industrial metal panels, polished concrete, and exposed ductwork. Playful art and wall coverings crafted from retro stereo speakers, cow skulls, and cassette tapes enliven the space, celebrating Austin's musical roots.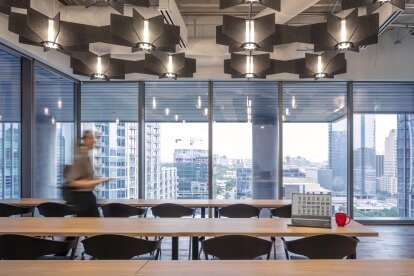 The result is an efficient, highly integrated yet exciting and comfortable workplace, encouraging connection and creativity to support the firm's continued growth.