Social Responsibility
Passion & Imperative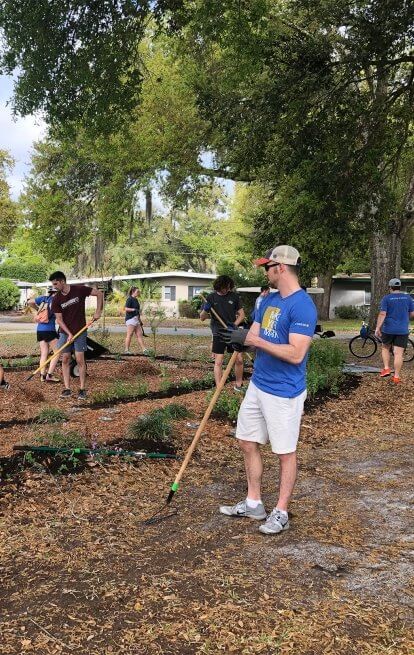 At Corgan, we believe social responsibility should be a holistic approach to supporting the community and environment.
We commit our time and talent through service, provide financial support through giving, balance elevated design with sustainable solutions, and cultivate diversity, equity, and inclusivity inside and outside our firm.
Committed to Sustainable Design
We have a fundamental responsibility to be good stewards of the environment and the world's resources. Our goal is to move beyond an approach of simply "using less" to create buildings that also "do more." For each project, we assemble an integrated team of experts in sustainability, discovery, and innovation to harmoniously weave foundational environmental tenets into the design of the building. We develop solutions that balance the built and natural environments through ecology, site planning, conservation, preservation, cultural heritage, building massing, material selection, building systems, economics, and construction methodologies.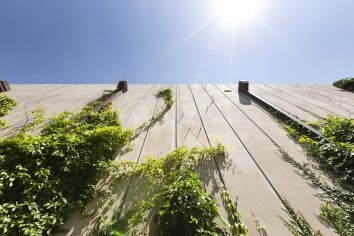 We have successfully led sustainable design efforts for some of the most technically challenging architectural building types in the world, including multi-million-square-foot LEED Platinum headquarters, campuses, and hospitals, some of the largest and most complex LEED Platinum data centers, LEED Platinum research centers, and Net Zero education facilities. We also designed and built our own LEED Silver certified headquarters in 2007 when just a little over 100 projects in the world were LEED certified. And when we expanded in 2018, our headquarters was awarded LEED Gold.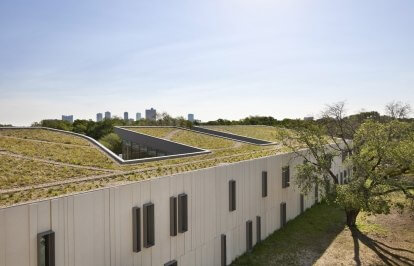 100+

LEED Accredited Professionals

115+

LEED Registered Projects

38M+

Square Feet of LEED Projects

14B+

LEED Construction Dollars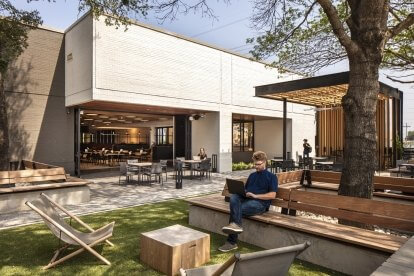 Bringing Wellness to the Built Environment
At the core of our efforts is a single, firm-wide ambition: to create environments where our clients thrive. WELL and Fitwel certification are instrumental in delivering on that ideal. These performance-based certifications systems help ensure the built environment has a positive impact on human health and well-being, which is why Corgan has over 30 WELL and Fitwel accredited professionals working in our studios. Certified environments include criteria like higher air quality, daylight views, close access to drinking water, lactation rooms, and sit-to-stand desks, among many others. Once viewed as luxury features, WELL and Fitwel criteria now represent the new standard.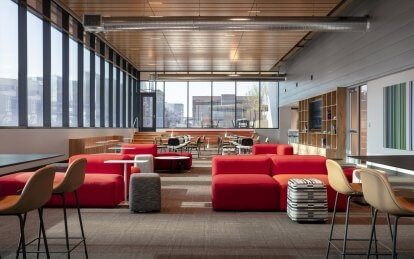 After designing more than 50 million square feet of WELL workplaces in the past five years — including the first WELL-certified building in Texas — our own headquarters is now WELL Gold Certified, and our NYC and Phoenix offices have received 2-star Fitwel certifications.
It's important to us to provide enhanced well-being to everyone who enters our doors, and to follow the same practices we recommend to our clients.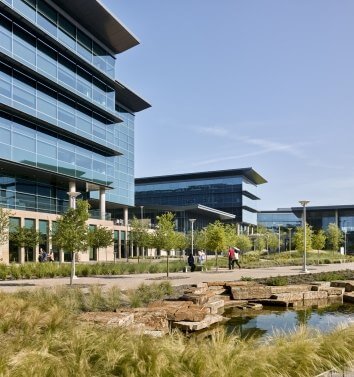 AIA 2030 Commitment — Cutting Out Carbon
Buildings create about 40% of the world's carbon emissions. The goal of AIA's 2030 commitment is for all new buildings, developments, and major renovations to be carbon-neutral by 2030. As a firm that's joined the 2030 Commitment, Corgan has submitted more than 200 projects with energy conservation and lighting power-density percentages that neutralize more carbon than our peers.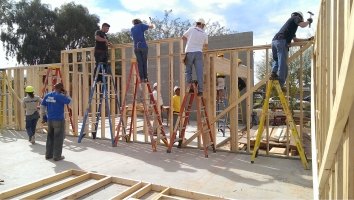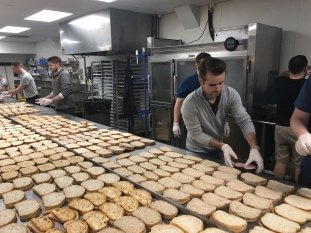 Service
We encourage Corganites to give their time, talent, and resources to causes they are passionate about by participating in diverse and creative initiatives across the nation. Our community service program, called Corgan Cares, focuses on three specific areas — homelessness, humanities, and hunger — and encourages a year-round commitment to service. Employees are given paid time off to volunteer with a charity within those focus areas.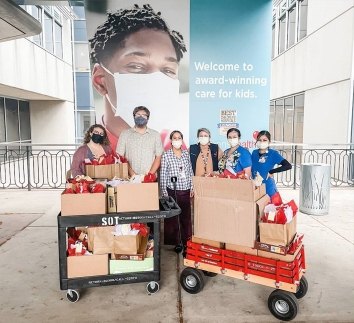 Giving
We financially support numerous initiatives within the communities where we live, work, and play. We're committed to the arts community, as well as education and youth programs, encouraging the future of architecture and design.
Scholarships
Corgan knows tomorrow's leaders are being influenced from an early age — that's why we expanded our development initiatives to begin at the elementary education level and continue through college. As a firm, we've made a commitment to improve and increase awareness, access and opportunity for hidden talent.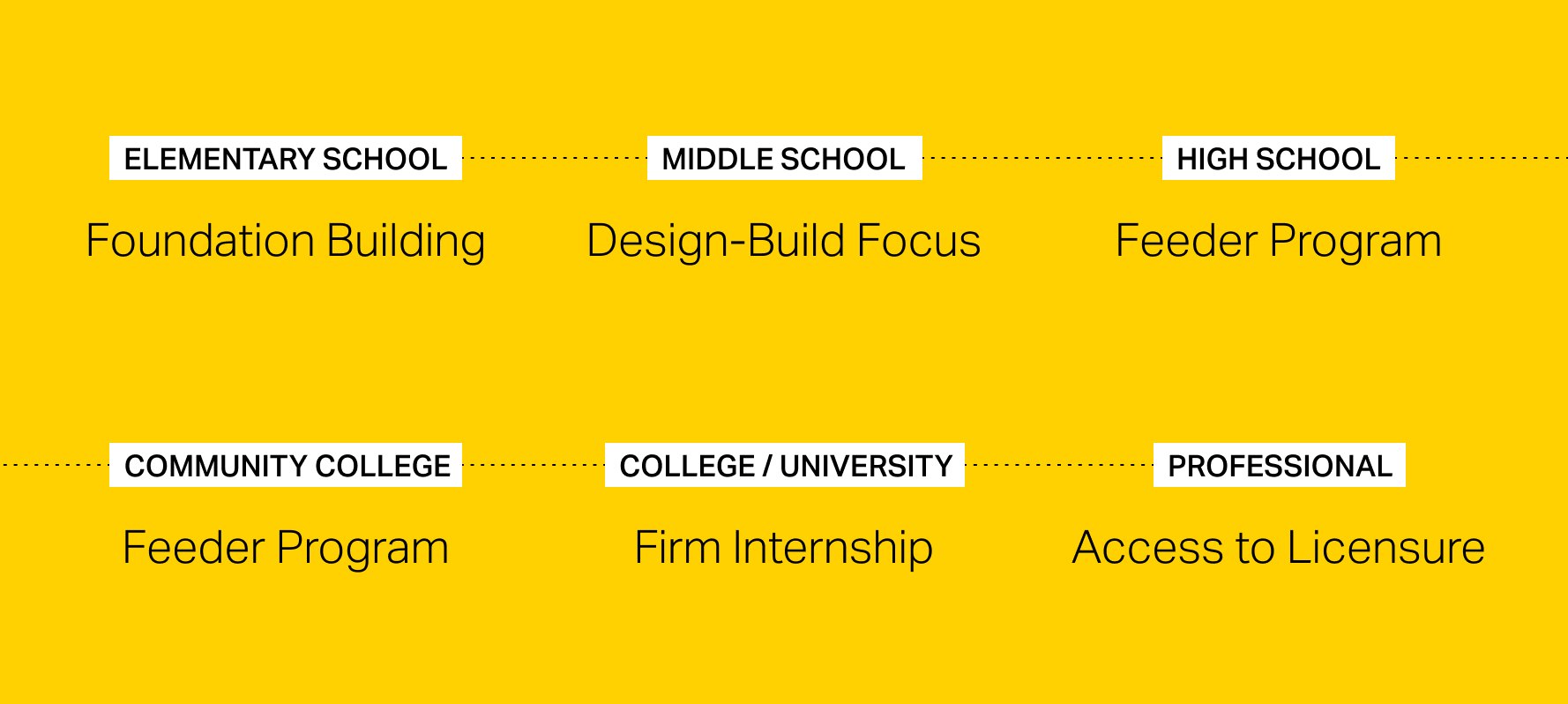 At the college level, Corgan provides five scholarships at $2,500 each, which also include an opportunity for a paid summer internship at Corgan. These scholarships prioritize students of color and women.