Locations
Atlanta
Atlanta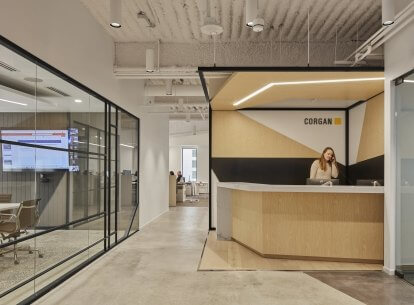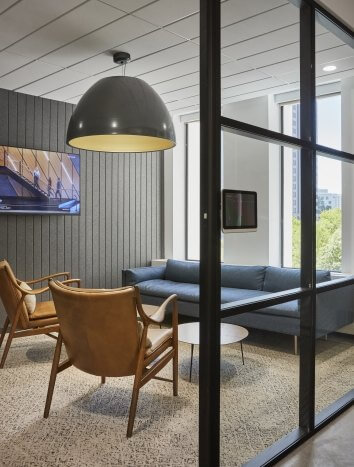 Our Atlanta Studio
Drawing inspiration from tools architects use — sketchbooks, line drawings, and grids -— provided the design direction for Corgan's new Atlanta office. A growing team and list of regional clients gave the office an opportunity to move into a larger space while exploring creative solutions for added functionality and capacity. Anchored by a grid pattern with a three-dimensional square, the office is connected by a spirit of collaboration, comfort, and creativity.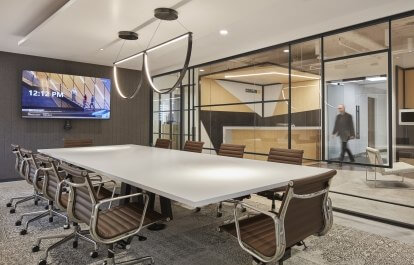 Reserving the only pop of yellow for the Corgan logo, a neutral pallet and layered soft whites set the stage for residentially inspired furnishings, oversized lighting, felt wall coverings, and warm wood tones. The minimal background eases visual sightlines and complements natural lighting that spills into the space.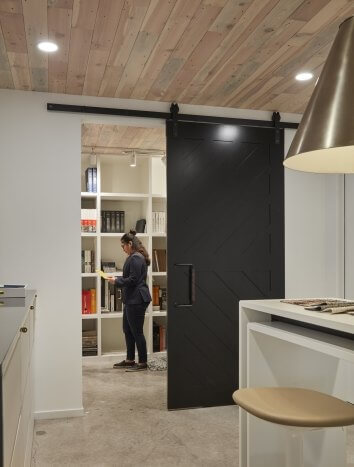 Simple and uncluttered, the Resource Library, hides swatches and books behind a sliding barn door and provides a large worktable for designers to collaborate.
Office Layout
Overflowing with creativity
Influenced by the grid structure, rows of boxes create meeting spaces, private offices, and wellness rooms. A glass-encased conference room with geometric mullions with color blocks splashed on walls and floors breaks across grid lines and ties in with the "overflowing with creativity" theme.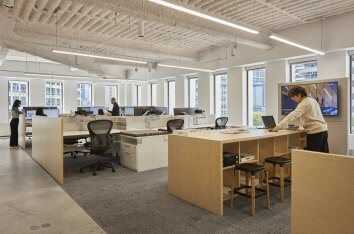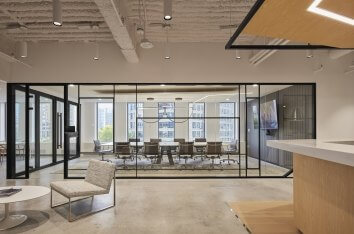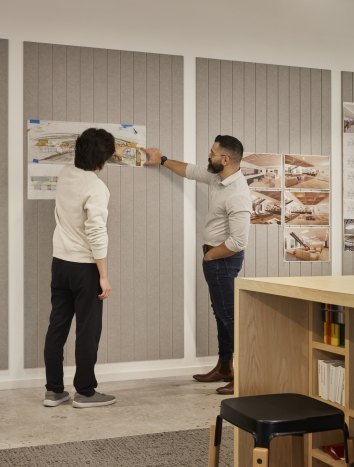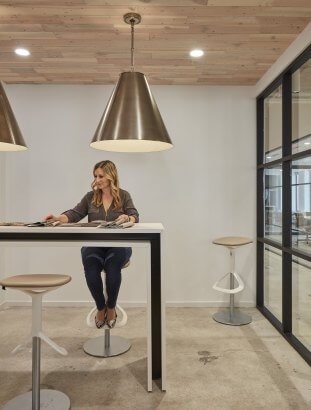 Beyond just aesthetics
More than aesthetically pleasing, the subtle gestures are a testament to the firm's value of balance—bringing to life dynamic, creative, agile design grounded in a human-centric approach.