Projects
Autodesk Regional Office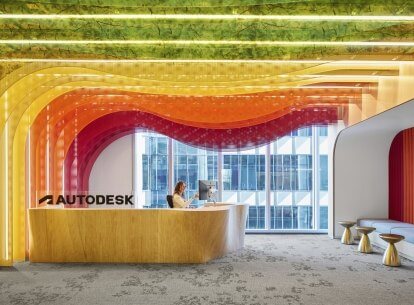 Project Stats
Location

Atlanta, Georgia

Size

40,000 SF

Certifications

LEED Gold

Awards

IIDA Georgia, Best of Workplace Award

Market

Expertise
Drawing inspiration from the brand and local environment.
For its new office in downtown Atlanta, Autodesk, the leader in 3D design, engineering, and entertainment software, desired a branded environment as interactive as its software and as captivating as Atlanta's eclectic culture. To inspire employees to create their best work, the Interiors Studio borrowed elements from parks and landmarks along the Atlanta Beltway, integrating animated colors and layers from the company's rendering software to create a fun, engaging, and functional workplace. The resulting design weaves colors, patterns, artwork, and industrial elements together to embody Atlanta's art, nature, and urban renewal efforts, connecting people to place. 
Celebrating Atlanta's urban renewal, cubicles fabricated from wooden barn doors, metal mesh panels, LED lighting, and industrial elements embrace the indoor/outdoor environment. Playing on the natural aesthetic of this charming southern city, the interior design renders an imaginative workplace that captures the software giant's brand essence, creating an environment where employees go to create, work, and play.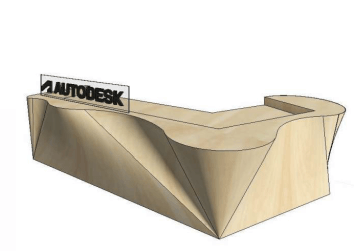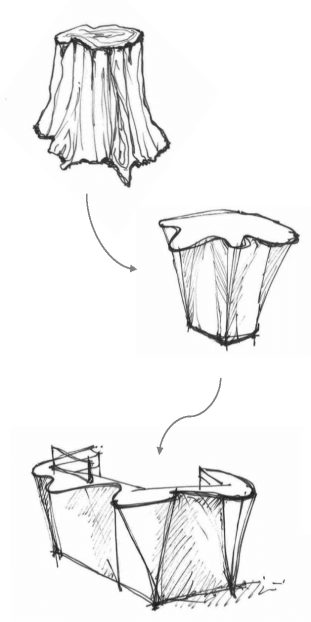 custom reception desk
Designing from the outside in.
With a concept developed in detail from the "beauty of multi-layered drawings," the design team identified key branding elements that both complemented the digital nature of the Autodesk brand and referenced the natural surroundings of Atlanta, the most heavily forested urban area in the country. 
To evoke a sense of wellbeing and add three-dimensional vibrancy to the space, locally-sourced materials were utilized, along with surprising uses of color and texture inspired by layers of peeling tree bark. A rainbow canopy arching over a custom tree trunk reception desk welcomes guests to the "City in a Forest."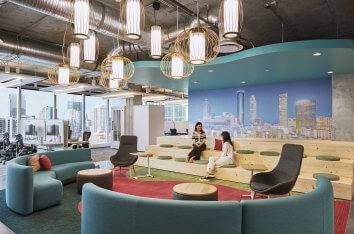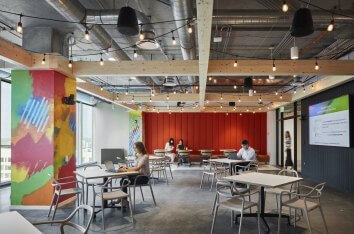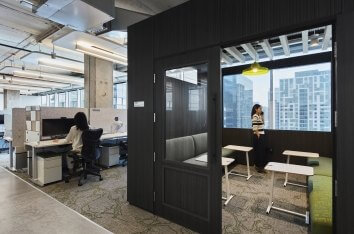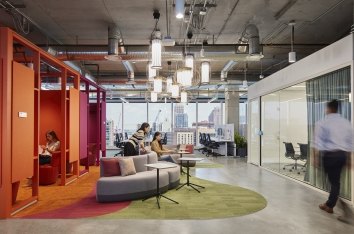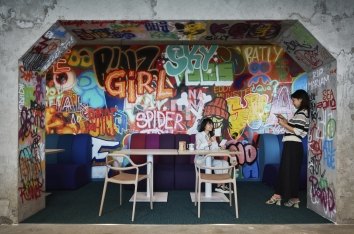 The User Journey
A new way to experience the Atlanta BeltLine.
The Atlanta BeltLine is a former railway corridor surrounding the core of the city. Using existing railway easements, it was designed to improve transportation, add green space, and promote redevelopment. A circulation path for wayfinding inspired by the BeltLine winds through Autodesk's open, airy office, while floor-to-ceiling glazing shows 360-degree views of Atlanta's skyline. Walking along the path, users are immersed in a variety of spaces inspired by well-known Atlanta landmarks.