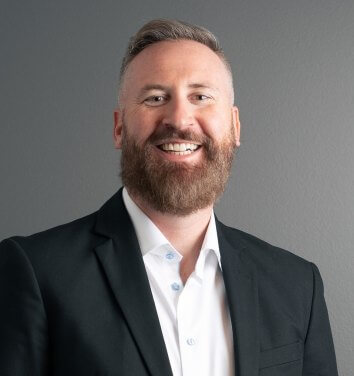 James Adams
AIA, RIBA, NCARB
Vice President, Project Manager
Dallas, Texas USA
James is motivated to solve problems through design and loves working with other passionate people to create well-designed solutions to clients' challenges. As vice president of the Commercial Studio in Dallas, he focuses on urban infill and adaptive reuse projects, leading these large-scale complex projects from concepting and planning through construction and delivery. James' ability to adapt and meet specific project and client needs is informed by his curiosity. "I make every effort to travel often and seek out meaningful design to better understand a range of solutions to project needs, in a variety of different conditions," he says.
Throughout his 18 years in architecture, James has found success following his intuition, which is informed by research and knowledge of what drives his clients' own success. Balancing and prioritizing the many details of projects is where he finds the most enjoyment — and where he truly shines. Our headquarters, the Luminary, is one example of this. "I was the project manager and co-designer of the building," he says. "Learning to navigate the complexities of working with the historic West End and a continuously operating building, as well as collaborating with the utility company and the Dallas Area Rapid Transit Authority to develop a new mid-rise using new material technologies, was an amazing opportunity," he says.
James is also a prolific writer and is the former editor-in-chief of COLUMNS magazine, the AIA Dallas publication. From time to time, he prefers to trade the concrete, communal nature of the city for the mountainous, isolated backcountry. "My love for the urban core is only matched by time secluded in nature in hard-to-reach places," says James.