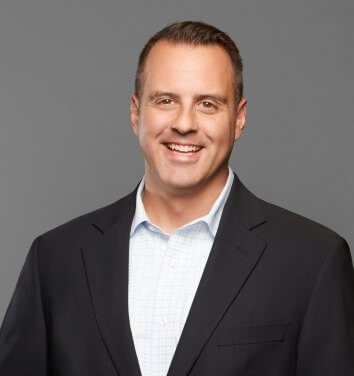 Gabe Clark
AIA, LEED AP, NCARB
Principal, Data Centers Sector Leader
Dallas, Texas USA
"As architects, we have a unique opportunity to not only react to change, but to be an integral part of it," Gabe says. The technical aspects of building design and construction are what drew Gabe to architecture. But the breadth of design possibilities is what keeps him excited about the future. Over 30 years, he's contributed to the design of countless ground-up projects encompassing well over 15 million square feet of constructed data centers.
Corgan's designation as the number 1 data center architect is, in part, the result of Gabe's expertise in master planning, programming, and his collaborative approach to data center building design. One of Gabe's favorite projects and proudest accomplishments to date was working on the first purpose-built data center for a confidential technology company in Maiden, North Carolina — the data center was the first one of its size to achieve LEED Platinum certification. Since then, Gabe has led the development of significant data center programs for various cloud and hyperscale providers both nationally and internationally. For his contributions to our firm, Gabe has received Corgan's Larry Eldridge Award for Excellence, Integrity, Dedication, and Mentorship.
When he needs a respite from technology-focused work, Gabe finds balance by disconnecting from the grid and recharging in the outdoors. "It's a place for me to engage with my family and friends," he says.