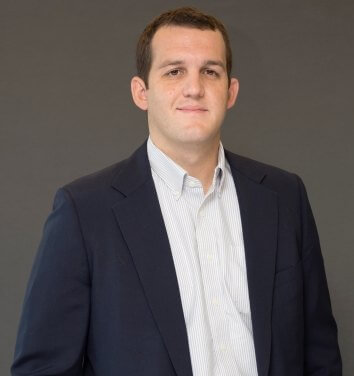 Vice President, Project Manager
"There is no better feeling than seeing a product that you helped coordinate and design from the ground up," says Graham, Project Manager of Data Center Studios. "Knowing all the details of a building that you helped design makes my job very fulfilling." The former intern and Project Manager has been with Corgan for the last decade with a dedicated focus on data centers, and now enjoys helping younger staff grow in their careers.
Graham works directly with the client, design consultants, and contractors to deliver projects on schedule and within budget, working on a variety of Greenfields, but he especially enjoys providing solutions and details in retrofit projects to meet clients' goals. As a leader for the Stream DFW VII project in Garland, his team met the client's design goals, and the data center was named a finalist for D Magazine's "Best Data Center Project" for 2021.  
Every fall, Graham heads to the great outdoors for hunting and barbecue season.