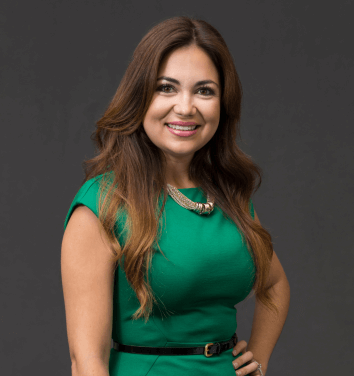 Anita Delgado
AIA, LEED AP
Project Design Manager, Vice President
At 7 years old, Anita knew she would be an architect, spending her first late night preparing floor plans, elevations, and perspectives to showcase what she wanted to be for a "show and tell" in elementary school. For playtime, she asked her parents to buy architectural stencils and house plan books, appreciating the functionality and beauty of design. After visiting a friend's house designed by her parents who were both architects, she was awestruck and knew she had chosen the right career. "After that, there was never a question on the professional path I would follow – I wanted to recreate that feeling of functional beauty for others," she says.
Today, she is fulfilling her lifelong dream as a leader in the Commercial Studio after starting as an intern with Corgan 15+ years ago. "Every single project of mine has been a source of pride for different reasons -- some are so complex and far-reaching on the societal impact that they take a special place," she says. One such project was Parkland Hospital, her first large project that took approximately 5 years, starting as an intern, building conceptual diagrams and physical models, and then moving to the core design team co-located with our partners HDR in a trailer village adjacent to the site. "This is where I spent over 2 years of my life making my dent in the construction documentation of the project and then serving as one of the architects on site full-time architects during construction."
Outside of work, Anita is an avid reader and patron of the arts, serving on the Board for the Creative Arts Center of Dallas. She also enjoys hobbies including drawing, painting, and crocheting, and enjoys spending time outdoors with her husband and three girls playing watersports.