Projects
Waxahachie High School & CTE, Waxahachie ISD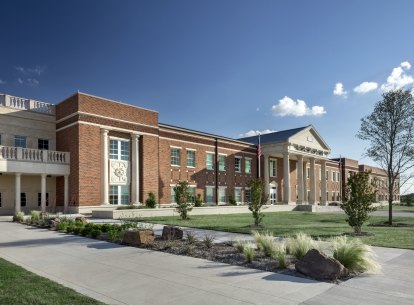 Project Stats
Client

Waxahachie ISD

Size

478,000 SF 

Awards

Golden Trowel Award in Masonry

Market

Expertise
Designing for the future while honoring tradition
Faced with a major addition to its one high school, Waxahachie ISD opted to repurpose it and build new. Students are rewarded with next generation educational spaces and career tech opportunities the existing facility could not accommodate. The traditional exterior favored by the district and community gives a collegial feel and gestures to the past, while the modern interior looks forward and promotes learning beyond the classroom. Learning wings branch off from the "cultural heart," a central courtyard, learning commons, and student union. Walls are covered with student-selected inspiration, and each wing is anchored by a communal ideation space.
Flexible spaces at circulation nodes with soft seating and integral technology serve as breakout areas and social hubs. The community shares use of a rentable theater, competition gym, and a restaurant run by culinary arts students.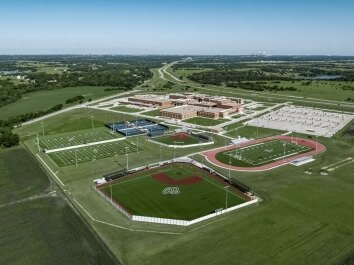 Contemporary Interiors
The interiors reflect an open, interactive learning model.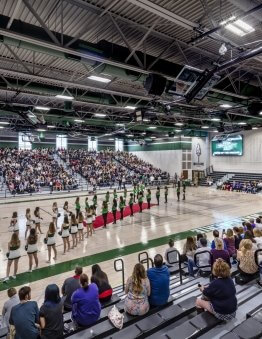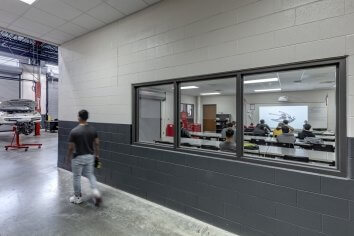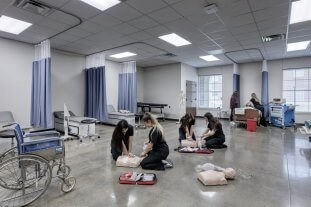 To fulfill the City's desire to hire local first, special attention was paid to the CTE spaces, creating technical programs that reflect the local workforce. Upon graduation, students are prepared for numerous career paths, while also receiving college credit.