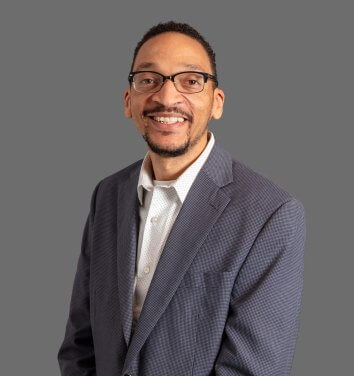 Director, Core Technologies (IT), Vice President
Since age thirteen, Chris has been passionate about technology and as a leader in IT, his job never feels like work. With 20+ years of IT in the architecture and transportation industries, Chris heads up our Core Technology Team managing cyber security, networking, servers, AV, and end-user devices. A lifelong learner, Chris enjoys fixing what's broken and applying what he learns.
Chris has revamped many global IT Infrastructures, implementing complex technologies that benefit companies with cyber security policies and tools that protect internal and external threats, all while creating high-performance teams within each organization. He is enthusiastic about Corgan's growth and implementing new technologies that benefit Corgan. 
In his spare time, Chris brings the same level of commitment and problem-solving to perfecting grilling and smoking barbeque meats as the go-to man for the barbeque at large events. When he's not cooking, he enjoys spending quality time and traveling with his wife and two daughters.