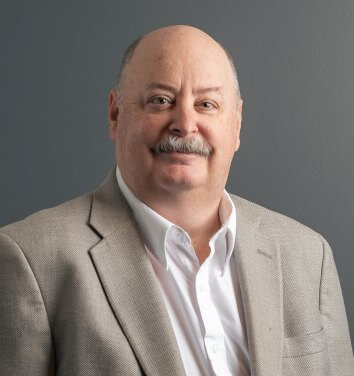 Principal, Chief Practice Officer
Dallas, Texas USA
Winston Churchill once said that he loved to learn but didn't often like to be taught. "I share that sentiment enthusiastically," Matt says. His passion for reading biographies and books about history, in particular, has inspired him on his lifelong journey of learning and discovery.
It is a deep curiosity for how things work — and why — that inspired Matt to become an architect, and it continues to be what inspires him today. In his role leading teams on a wide variety of challenging technical projects, he takes deep satisfaction in collaboration, exploration, and experimentation to reveal how things might become better. His approach is based on the belief that, as Jonathan Ive once said, good design should appear inevitable. "When it's done and it works on every level, it should be asked, 'How could it have been any other way?'" Matt says.
With over 38 years of experience in corporate, mixed-use, aviation, and healthcare projects, Matt has designed spaces for clients including Toyota, 7-Eleven, Cigna, Charles Schwab, Parkland Hospital, Raytheon, and many more. Known as both a talented designer and hands-on manager, he is increasingly focused on conveying his knowledge and experience to the next generation of architects and designers. "Applying traditional experience with parametric design and computational modeling skills under the creative, powerful intellect of our young professionals," Matt says, "is taking us to the next version of our most innovative architectural practice."
matt.mooney

[at]

corgan.com

( )

rel="nofollow noreferrer" class="block icon-22x20 no-tap-highlight duration-333 transition-colors ease-out-cubic hover:text-black focus:text-black"