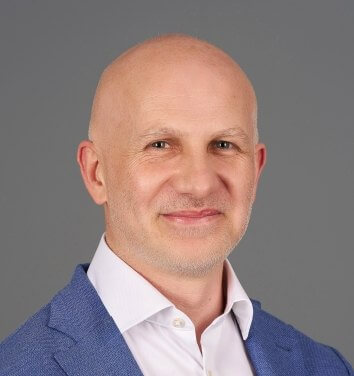 Principal
For more than two decades, Maurice O'Neill has developed a passion for interiors and architecture—creating tailored spaces motivated by continuous evolution, strong detailing, and exceptional standards of finish. Maurice has strengthened a reputation across a mix of sectors in the Dublin market working with several, leading global brands to elevate the design process. From tight timelines to the coordination of multiple consultants, suppliers, and contractors, Maurice's leadership and deep understanding of the design, development, and construction process offers clients clarity and confidence through project delivery.
"As a teenager sharing a bedroom with my older brother while he was studying architecture, I was drawn to his layers of inked vellum paper—meticulously drafted in the late hours every evening," says Maurice. Since those early sparks of inspiration, Maurice has travelled the world spending time exploring and studying buildings in search of new ideas.
Maurice credits his success and that of his team to both their passion and client relationships. "We love what we do and we bring our clients on a journey as we partner with them in navigating the complexities of a project," shares Maurice. Marked by empathetic listening, consistent innovation, and a profound investment in shared success with clients, his process is deeply collaborative. Maurice leads a team that is rooted in a strong sense of community and guided by an appreciation for the power of architecture and design—the power to shape the future of client's industries, our neighborhoods and cities, and the possibilities of a more human experience.