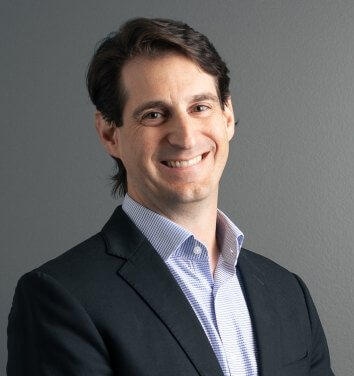 John Trupiano
AIA, LEED AP
Principal
Dallas, Texas USA
John approaches each project by developing a deep understanding of all the problems his work must solve. "That's what makes each project an exciting challenge," he says.  John works with airlines and airports to develop creative, sustainably designed solutions that create an excellent passenger experience. Most notably, his work has included the Shanghai Pudong South Satellite Concourse and Dalian International Airport Design Competition.
In all he does, John's focus is on the future. He strives to implement programs that are flexible enough to meet the aviation industry's current and future needs while also coaching the next generation of architects. "After 24 years, I am most proud of the creativity I have inspired and fostered in others," he says. "Design is not a singular effort, and I hope to have mentored the next generation of designers who will craft our future." John's recognitions include the Top 40 Under 40 from Building Design + Construction magazine and Corgan's Phil Mein Award for Design Excellence.
Never one to slow down, John enjoys mountain bike racing in his free time. "It's a healthy outlet for my competitive nature," he says.