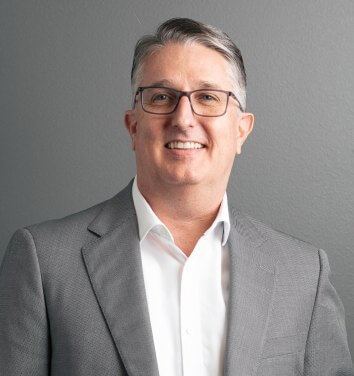 Principal, Chief Executive Officer
"Our work changes constantly," says Scott. "It's our job at Corgan to anticipate what's next and navigate industry shifts — from the economy to larger social issues — while thoughtfully delivering tailored solutions that work for our clients." As our CEO, Scott takes an agile, collaborative, and forward-thinking approach to leadership and decision-making, which has contributed to the firm's rich history, reputation, and strong relationships. Working closely with Corgan's two presidents, he leads our daily business operations and practice while identifying the biggest opportunities for our clients and our firm.
Scott has spent the entirety of his 33-year career at Corgan establishing our globally recognized Data Center practice, setting its strategic direction and building a team that is celebrated as the leaders and pioneers who are revolutionizing the industry. Having lent his expertise to more than 500 projects, from the New York Stock Exchange to Apple, he continues to shape the evolution of the field.
"Looking ahead, our focus is on our people — the people we work with and for," says Scott. "It better equips us to adapt than many of our competitors." As we expand the breadth of our practice and our footprint across the world, Scott continues to be motivated by a sense of gratitude and respect for the firm that has provided him with so many pivotal opportunities. His goal is to provide the same opportunities for others, to help them build rewarding careers while collectively shaping the future of the built environment.
Outside of the C-suite, Scott prefers to either travel or settle in at home with his dogs. "We've got a couple of lovable, poorly trained dogs that keep us occupied," he says.