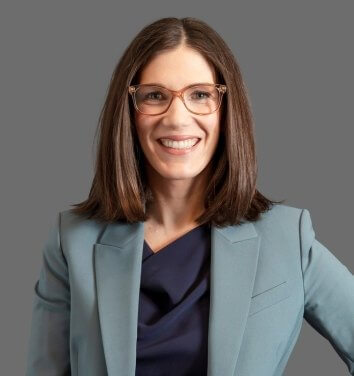 Lindsay Wilson
RID, LEED AP
President, Principal, Interiors Sector Leader
As market sector leader for our Interior Design practice across eight offices, Lindsay works closely with clients to understand how their own workplace can reflect their culture, challenge conventional thinking, and transform their business. She enjoys working with organizational leaders who believe in "the importance of healthy, beautiful, well-designed places, and who invest their time and resources into making them happen for their employees." She has led the workplace transformations of organizations such as Southwest Airlines Headquarters, Fossil Group Global Headquarters, and Toyota's North American Headquarters.
As president of Corgan, Lindsay is motivated by a desire to create opportunities for our team members, ensuring that Corgan is a great place to build a career. Skilled in relationship and team building, Lindsay takes a thoughtful approach to attracting both new team members and clients to strengthen our business and culture. "We listen to great ideas from talented, passionate employees and make them a reality — and those ideas result in better projects for our clients and more opportunities for future Corganites," she says.
Lindsay is particularly focused on the evolution of our brand and culture, as well as the evolving nature of work itself — the need for the places where we live, learn, work, and play to be constantly responding to the world around us. Over the last decade, she has been formally recognized for her contributions to this space through several awards, including the Women in Business Award from Dallas Business Journal, and was named one of the Dallas 500 — one of the region's most influential business leaders — by D CEO magazine, in 2021.
Outside of work, Lindsay loves traveling and spending time with family, her husband Craig and son Jack. "We love the mountains and the outdoors in general — if the activity requires a helmet, we are probably interested," she says.