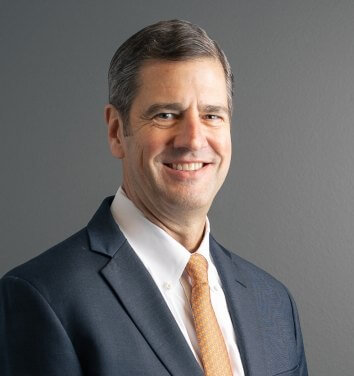 Principal
Dallas, Texas USA
There is something about the delivery and turning over of a project that motivates and inspires Jeff. "Upon completion, there is a sense of giving back to the community," he says. Over his 33-year career, he has been involved in all areas of project delivery, including management, planning, design, cost analysis, construction phasing, and the design and development of construction documents. With expertise in aviation master planning and transportation facilities, Jeff has served as program manager for some of our largest specialty projects totaling more than $7 billion in construction value.
Jeff is known for his exceptional ability to balance operational boundaries, design vision, and cost while keeping clients' needs at the forefront of all he does. Proud of the sheer volume of work he's contributed to on large-scale aviation facilities, Jeff is also intrigued by residential design and construction. "I like the scale and impact on quality of life," he says.
Even beyond his role at Corgan, Jeff is passionate about the continued evolution of the industry from a design production perspective. "The tools we have available to communicate design to clients are advancing rapidly," he says.