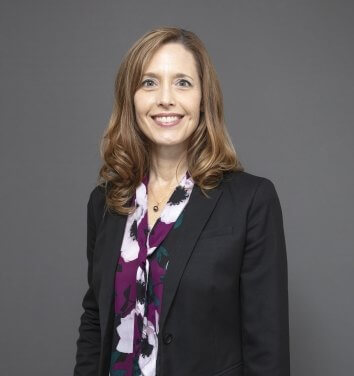 Senior Interior Design Project Manager, Vice President
Elizabeth brings her passion for mentorship and problem-solving to the firm, providing project oversight including detailed solutions that exceed our client's expectations. As our QAQC leader for the Interiors Sector, she brings a keen eye to the interiors' practice for quality assurance and control methods.  All seven interiors' studios across the US rely on Elizabeth to review construction documents for quality and adherence to local and national codes. After more than 26 years with Corgan, she has been integral in growing our Interiors Studio as a leader in charge of hiring new talent as well as mentoring project teams while managing a multitude of large and small interior design projects.
"I love the support the firm provides to our employees, and I've experienced firsthand designers developing into the professionals they are destined to be on their own terms and at their own pace," says Elizabeth. For creative inspiration, Elizabeth, and her husband travel to exciting destinations around the world with their two teenagers and have enjoyed a variety of destinations in North America and Europe.