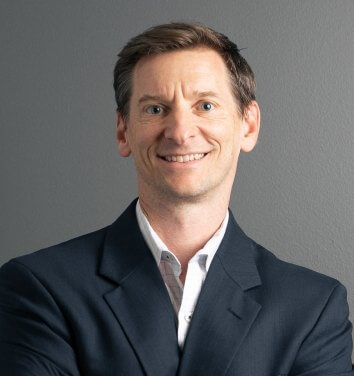 Brett Sumrow
AIA, LEED AP
Principal, Education Sector Leader
Frisco, Texas USA
Brett never intended to go into architecture — it just happened. "I told my parents I wanted to enroll in the architecture program at Skyline High School," he says. "This was actually to ensure I could play baseball." Brett found the work surprisingly enjoyable and ended up taking after his father, who is also an architect. He's now one of the leaders of our Education Studio and uses his expertise in educational facility design to create spaces that get students excited about learning.
Brett's motivation stems from his own experience not feeling inspired or excited by the schools in which he learned. "I can only describe them as 'beige,'" he says. For the past 25 years, Brett has been putting his leadership, design, and management skills to good use, improving the learning experience for countless students through a range of PK-12 projects. The one he's most proud to have worked on is also the one he's most sentimental about: Frisco ISD Independence High School. "My son will graduate from that high school one day," he says.
Family, after all, is Brett's greatest passion and his son one of his greatest joys. "I just want to raise him to be a good person and contribute to him making the world a better place," he says.