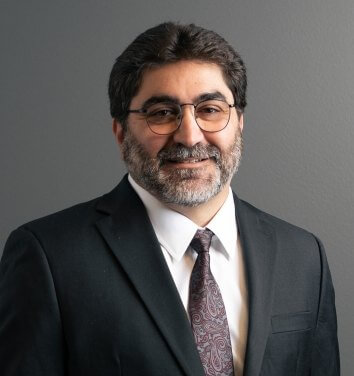 Bob Rayes
RA, Attorney, MBA, PMP
Principal, Chief Information Officer
Dallas, Texas USA
Beyond the technical aspects of his job — of which there are many — Bob considers listening to be one of the most important things he does. His ability to foster an innovative and secure technology environment is directly tied to his deep understanding of our architectural goals and the challenges we face in achieving them. Through technology, Bob is able to help our team move projects forward in smarter and more efficient ways — and ultimately, deliver the best solutions for our clients.
He enjoys combining both his creative and technical skill sets to "imagine and design the future," he says — and with the evolving nature of technology, he often gets that opportunity. In our practice, Bob leads all aspects of technology, including its acquisition, deployment, management, and security. He takes pride in continuous learning and in using those learnings to have a positive impact on clients and the world. "I enjoy seeing the lives of others improved and society advance," Bob says.
His passion for learning includes formal education as well. In addition to a master's degree in architecture, Bob has a law degree and an MBA. Outside of work, he can likely be found enjoying a glass of bourbon — at the moment, Elijah Craig or 1792 Small Batch (both neat) — and taking in a Detroit Lions game.