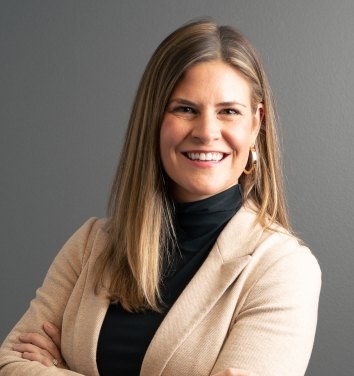 Principal, Chief Marketing Officer
Dallas, Texas USA
"I love telling the stories of our work, showcasing solutions, and demonstrating to clients why we are the right people for the job," says Elizabeth. Through storytelling, she captures the passion, expertise, and character that we bring to every relationship and project, demonstrating our fierce commitment to our current clients — and helping us connect with new ones. Elizabeth's thoughtful approach not only proves to clients that we're capable of doing the work, but also shows them how much fun they'll have doing it with us.
Her passion for her work stems from a fascination with how people connect and a belief that architecture has a role to play. With a deep understanding of our firm and the ways in which people behave, Elizabeth leads our global marketing, communications, brand, and business development efforts to drive our growth. Her ability to develop engaging, effective marketing solutions has helped build the brand we are today.
Elizabeth has dedicated much of her personal life to ending sexual assault in her community and beyond. She serves as the board chair for the Dallas Area Rape Crisis Center (DARCC) and founded her own nonprofit focused on fundraising for DARCC. In 2019, she was named a Selfless Woman to Remember for her positive impact on the North Texas community. She also serves on the Executive Committee for the AIA LFRT Marketing Subcommittee and has previously been a CoreNet Chapter President.