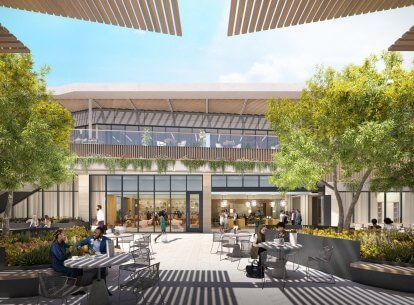 Project Stats
Location

Phoenix, Arizona

Size

60,000 SF of Improvements

Market

Expertise
Re-envisioning The Esplanade
New ownership of the iconic million-square-foot mixed-use office campus in the Biltmore/Camelback Corridor slated major upgrades to elevate amenities with a fresh perspective on hospitality. In the era of "amenitization," the redesign expands food and beverage offerings and updates the plaza and common areas to welcome new tenants and improve the user experience. Campus upgrades include a two-story central amenity building featuring dining options, coworking spaces, lounges, gaming areas, and a boutique fitness center along with abundant indoor-outdoor spaces for tenants to enjoy the fresh air.
Designing an amenity ecosystem for work and relaxation
The project brings meaningful spaces to an already thriving campus to meet changing workplace expectations, providing functionality and convenience to tenants as they head to the office. Concierge apps put control at tenants' fingertips — from reserving tech-enabled boardrooms and meeting spaces to scheduling their next fitness class. With intuitive wayfinding, workers easily traverse the campus finding abundant opportunities for chance meetings and community connection. Refreshed building entries and lobbies create a warm welcome with in-between spaces and meaningful destinations.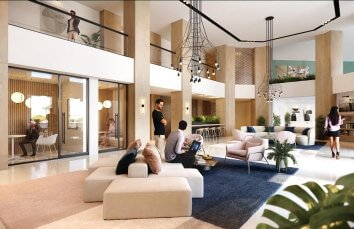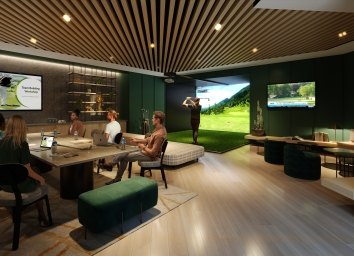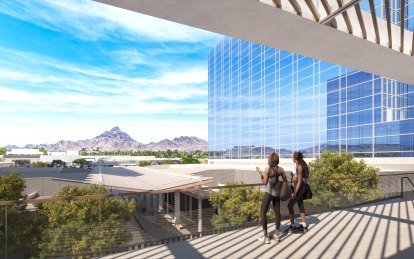 Biophilia enhances the design
The main plaza and tenant corridor transform the space with ample greenery, shaded walkways, and spaces for social gatherings. The adjacent conference center provides executive settings and a flex library/training space to host up to 100 people. Creating a centralized, iconic amenity structure grounds the pedestrian breezeway with a tower and "front door," shade structures, and a monumental stair as the gateway to the campus.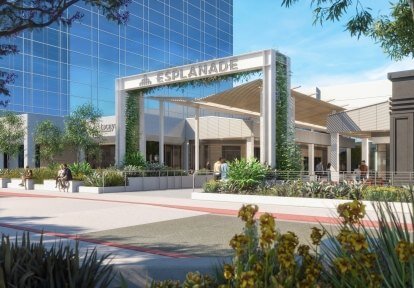 A collaborative effort
From the onset, the design team worked hand-in-hand with ownership and the general contractor as the team evaluated "what-ifs." The synchronicity provided clear visualizations backed with financial impacts, setting the vision in motion for a vibrant campus and thriving community.