Projects
Chandler Public Safety Training Center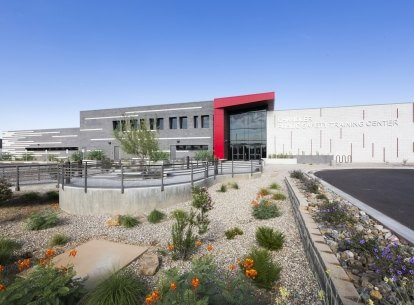 Project Stats
Location

Chandler, Arizona

Size

78,000 SF

Market

Expertise
A multi-building campus cohesively supporting users' needs.
The City of Chandler's new public safety training campus was designed to reflect local architecture, using natural materials and modern elements to elevate users' experience.
The campus includes an administrative, educational, and tactical training, as well as separate, freestanding buildings for a shooting range, shoot house and storage. It also hosts amenities such as an auditorium, offices, and secured parking. All the buildings together complete essentially one primary complex and fire support building, rather than multiple stand alone buildings.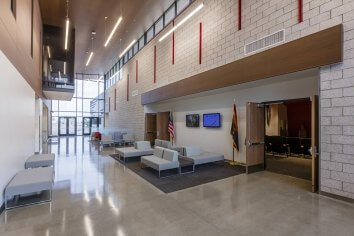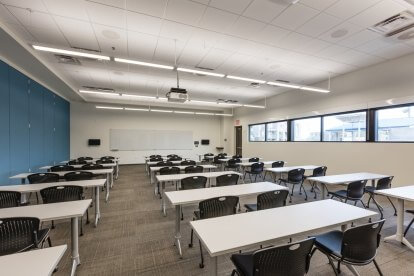 This project focused on supporting the police and fire training efforts. Site and building layouts and circulation are supported by low-tech/high-touch and high-tech communication and applications. These include collaborative meeting and classroom spaces, effective large audience audio/visual presentations, high tech firearms simulation training, hands on defensive tactics training and live fire weapons training.