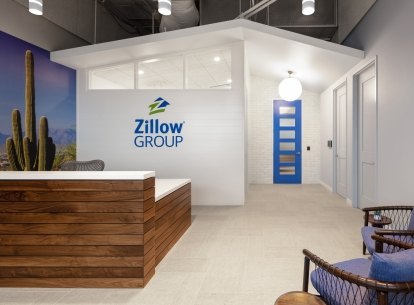 Project Stats
Location

Scottsdale, Arizona

Size

25,000 SF

Market

Expertise
A new venture for the online real estate company.
Quickly outgrowing its local co-working space, Zillow Group relocated to The Scottsdale Galleria, a tech-hub offering the square footage and amenities for its growing team. Zillow Group challenged Corgan to design a memorable, creative space with a unique identity that would attract and retain staff, honoring Zillow Group's recognized brand and mission, and providing the functionality and adaptability needed for its expanding and diverse team.
It now has an office that is uniquely its own, mirroring and supporting the creativity and warmth of its employees.
Design Inspiration
Zillow Group's welcoming style blends seamlessly with the local flair of the Phoenix area.
As an authentic representation of Zillow Group's business, Corgan drew inspiration from residential design in the local market. The office floor plan is divided into three neighborhoods, each based on a popular neighborhood in the Phoenix area — Mid-Century Modern, Historic, and Arcadia.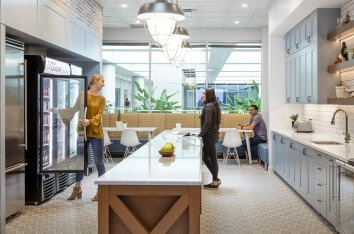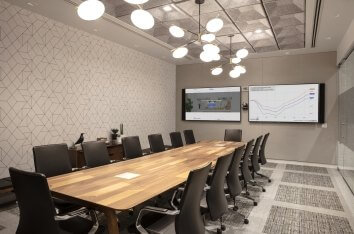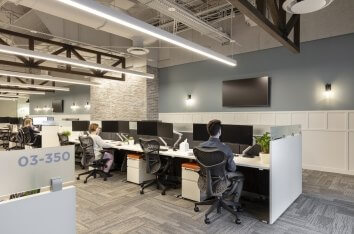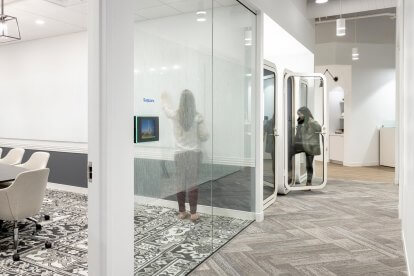 Connected by a major circulation path that defines these neighborhoods, the design intuitively connects staff with key amenities and workspaces throughout the office, prioritizing and encouraging each employee's power of choice in shaping their workday.
From private phone rooms and huddle rooms for small team meetings, to larger, flexible conference rooms and relaxed collaboration zones, teams, or individuals can customize their environment, finding ample opportunities for focused work as well as casual and intentional connection points to problem-solve and exchange ideas with others.