Projects
Coppell Arts Center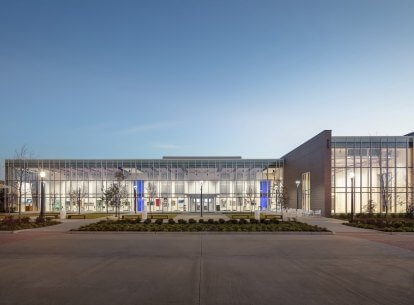 Project Stats
Location

Coppell, Texas

Size

32,400 SF

Awards

The Dallas Morning News, Best Live Theatre Venue in DFW 

Expertise
Cultural icon with strong connections to the community.
Located in the heart of the city, this multi-venue facility is a cultural amenity for both community patronage and performing arts groups. The venue houses a 440-seat acoustic hall, a 160-seat flexible theater, a 150-seat event space, an art studio, support spaces, and a naturally illuminated north facing art gallery with sweeping panoramic vistas.
The arts center anchors the adjacent public square, provides strong visual connections to the park, and fits contextually through scale, proportion, layout, materials, and color. The brick building weaves historic masonry layouts with textile design patterns.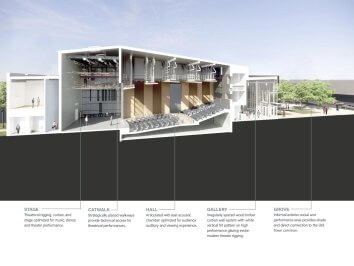 A Place for Entertainment
Supporting the arts near and far.
The facility accommodates national touring performances while also serving as both a local and regional draw into this vibrant portion of the town.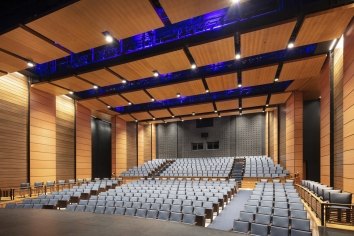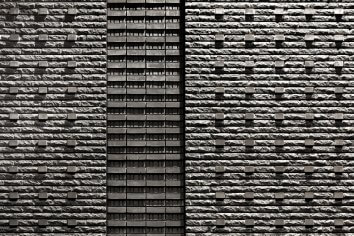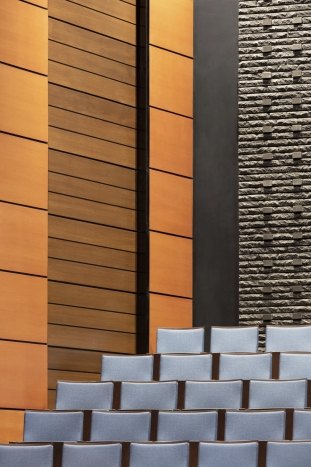 It's all in the details
Using ordinary materials to create texture and bring sophisticated detail to the space.
A sculpted masonry rear wall located in the main hall combines rigorous acoustic defragmentation techniques with articulated brick patterns and shapes.
A Place for Expression
Black Box Theater
The 175 seat Black Box Theater is designed for intimate theatrical productions, art exhibitions, and special events with maximum flexibility.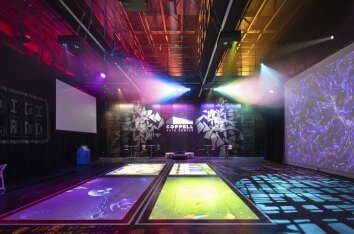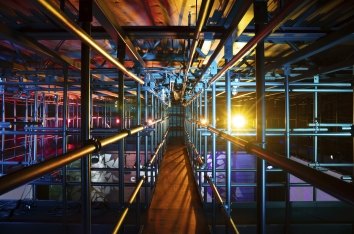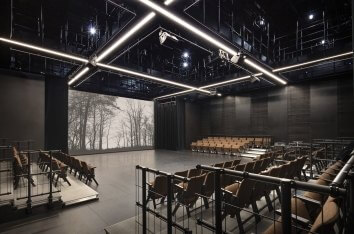 Community Gathering
A home for local artists.
The Coppell Arts Center provides a home for local arts groups while serving as a social congregation spot for music, theater, weddings, art, education, and meetings. The outdoor grove compliments the adjacent farmers market where over a thousand customers visit on any given Saturday to find local healthy food.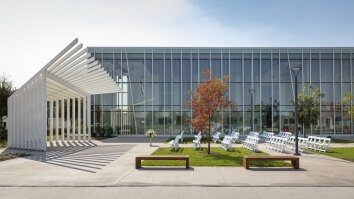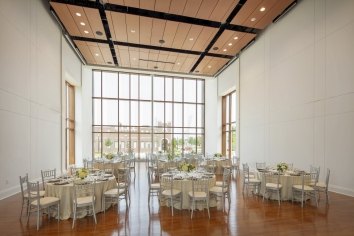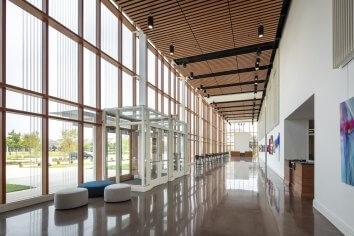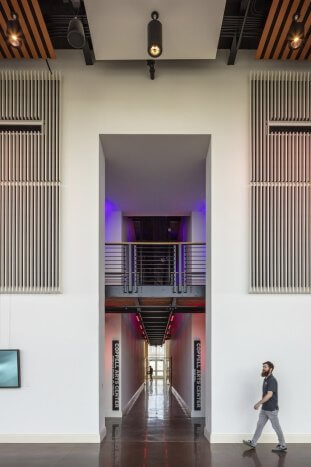 Gallery
A thirty-foot high north facing gallery provides panoramic views through a poetic wood timber curtain wall system while providing indirect diffused lighting for activities within the space.
A Modern theatrical interpretation
The wood curtain wall system references turn of the century wood timber buildings in an irregular spaced pattern inspired by modern theater rigging.
Mullions merge articulated profiles reminiscent of historic steel storefront systems with the pervasive white color trim utilized in the neighborhood. Vertical white frit patterns provide additional façade scale and texture.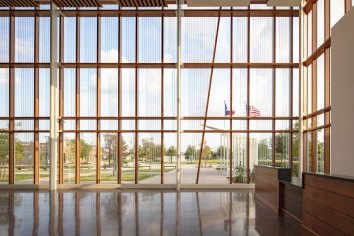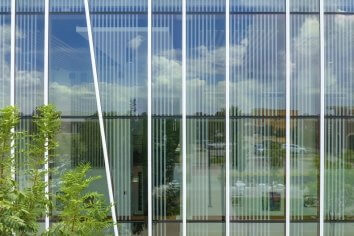 Awards & Recognition
Best Live Theatre Venue in DFW