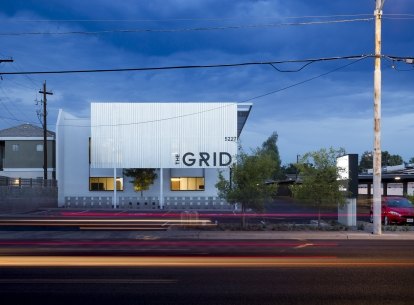 Project Stats
Location

Phoenix, Arizona

Size

16,000 SF

Awards

AZRE RED Awards, Best of Year Honoree

Market

Expertise
Repositioning with raw industrial materials on display to deliver a sleek modern feel.
The Grid.Works is a building transformation located at the center of Phoenix's Uptown corridor. The renovation of the formerly vacant building celebrates the existing structure while adding amenities to attract local entrepreneurs and respond to the boom in coworking's popularity. 
The second level's glass front offices, conference rooms, collaborative zones provide a new headquarters location for the primary tenant and accommodates future growth while the multifunctional space on the ground floor is available for rent on a daily basis for startup companies in the area. 
In the amenities race, The Grid.Works packs a powerful punch with local art, special acoustic sound mitigation, a tech-friendly app for the community of members, locker rooms, outdoor spaces, podcast and media room equipment, and a large multipurpose room for social programming, training, and even yoga.
 
Transformation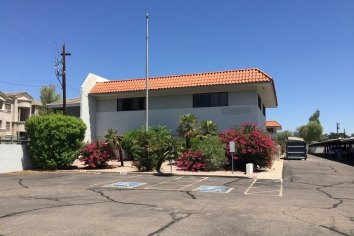 Before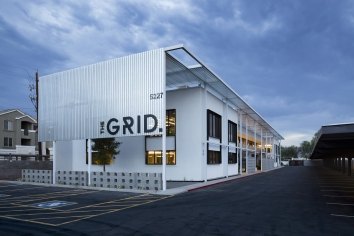 After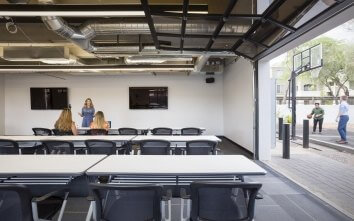 Workspace of Choice
Providing flexibility and workspaces of choice with sit-to-stand desks and a range of room sizes.
Featuring a variety of workspace options — workstations, private offices, phone rooms, and conference rooms — the coworking space responds to the growing need for customizable personal work environments. 
A large breakroom with complementary coffee and snacks anchors the space as a hub of activity for intentional and casual meetings and social networking.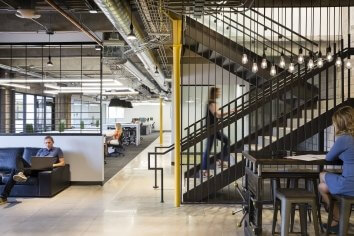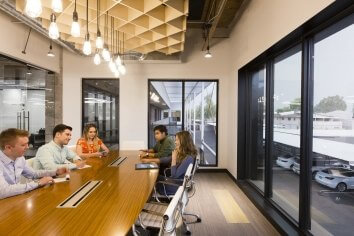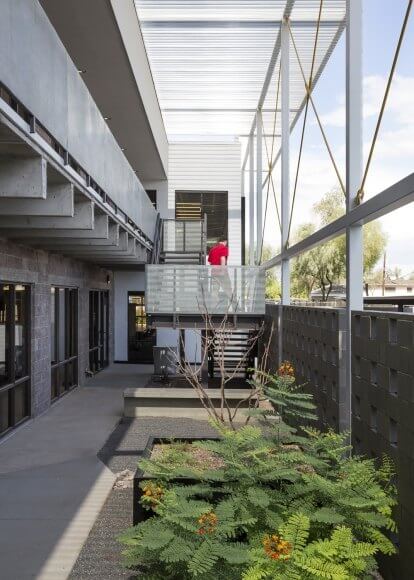 Design Meets Function
A Second Skin
A perforated metal canopy and second skin was added to create new dynamic exterior spaces, while protecting the building from the harsh summer sun of the desert.