Projects
Seres Therapeutics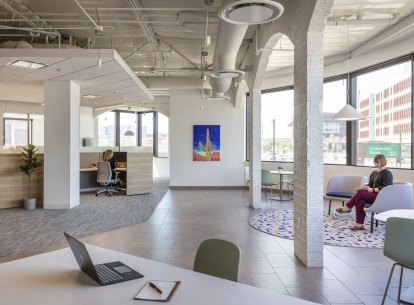 Project Stats
Location

Tempe, Arizona

Size

11,000 SF

Market

Expertise
A flexible clinic with state-of-the-art technology and an inviting environment.
Seres Therapeutics, a pioneer in microbiome therapeutics for serious diseases, enlisted Corgan and Jokake to design and build their new clinic in Tempe, Arizona for their expansion to the southwest. A pioneer in microbiome therapeutics for serious diseases, Seres Therapeutics wanted a clinic to establish a new lab space and office to support its development pipeline and rigorous scientific underpinning. Arizona was a target location for the company due to the demographics and lifestyle along with the new facility's proximity to the ASU campus, which creates synergies with innovation.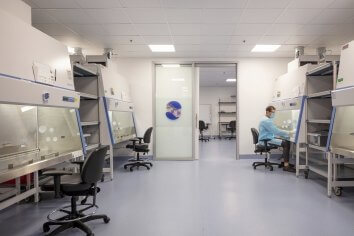 The clinic is centered around the patient experience with a highly specialized cleanroom and laboratory space to support the treatment and diagnosis of diseases relating to the human microbiome. Seres Therapeutics' is developing a treatment for reducing recurrent Clostridium difficile infection that requires a steady supply of healthy human stool. The office supports Sere's employees and donors with a large waiting room area, combined workspaces, a donor facility, private and collaborative work areas, a conference space, and a large break room area. The leading-edge BSL-2 prep and diagnostic lab hosts state-of-the-art BSC-bio safety cabinets and TCU thermal cooling units in a well-lit and spacious lab space. Designed for flexibility, the floor plan is designed to adapt and expand as the clinic grows.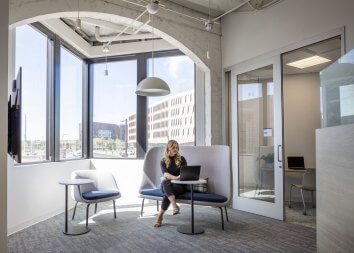 To reduce stress, a spa-like environment helps donors feel more comfortable. Banks of windows fill the waiting room with natural light while arched brick walls, colorful art, and biophilia reflect the Arizona landscape. Comfortable furnishings and tables provide spaces for donors to relax or work, and a breakroom with organic materials and lounge seating provides a space for employees and visitors to eat and recharge. Seres' office and lab space welcome both employees and visitors alike to the donor facility with state-of-the-art technology, efficiency, and an inviting environment that supports the future of cutting-edge medical research.