News & Insights — Insights
Insights from Data Center Design Leaders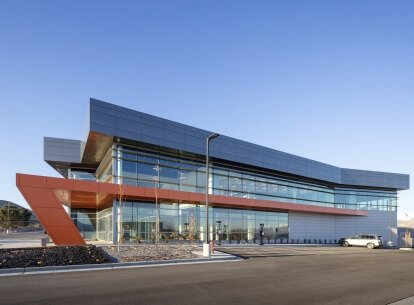 Over the last few years, the pandemic has shown us that now more than ever, we are at the mercy of the dependability of our infrastructures. Data centers are at the forefront in operating government, medical, shopping, entertainment, work, school, and the overall support of keeping up with our daily lives. But, while it's the infrastructure that keeps us running, the latest and ever-evolving technologies are challenging data center designers to find more secure, faster, and greener ways to power our world.

As the first formalized practice in the industry and, for over 40 years, Corgan is the leader in high-performance data center design. With revered experience and leading market innovators— hear from Corgan's newest data center design leaders provide insights on the drivers shaping the industry and what is next for the growing sector.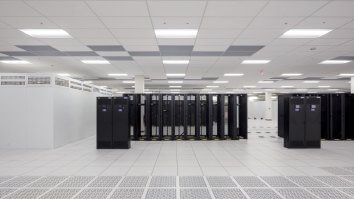 Drivers of Change
JT Jacobs, Associate Principal, Data Centers Studio
"Blockchain technologies have been making headlines again lately — the hot button issue: the amount of energy it takes to power the data centers that mine them. This energy usage has become staggeringly high: Bitcoin uses more electricity than entire countries, including Sweden, Malaysia, and Argentina. With the growth of cryptocurrencies and distributed ledger technology, there is bound to be an increase in government scrutiny and regulation. You know the regulatory landscape is set to change when Bill Maher dedicates a segment of his show to Crypto."

"Over the last several years, we have seen a significant shift of data center developers choosing to build multistory facilities in more dense, urban environments. With that comes evolving new challenges revolving primarily around public perception, energy, resource usage, and even the overall aesthetic of the data centers we design. However, with a renewed emphasis on sustainability, minimizing the impact on local resources, and being a good neighbor for the surrounding community, we, as industry leaders, are positioned well to help our clients navigate how a data center can be designed responsibly."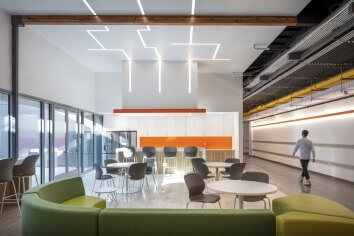 Lessons from the Pandemic
Marcela DeLong, Project Manager — Vice President, Data Centers Studio
"In the COVID-19 pandemic, data centers solidified their roles as critical infrastructure when buildings shut down and people were forced to stay home and work remotely, causing the demand for data to reach an all-time high. Data reliability has and will be a vital force directly impacting social and economic foundations. With the forecast of more flexible and remote work in the future, data center demand is more urgent than ever before."

Brad Latson, Project Manager — Vice President, Data Centers Studio
"In 2021, we had to learn how to be agile in a volatile market. Supply chain, manufacturing, and labor issues drove rapid and constant change into our project deliveries, especially during construction. We were consistently exploring alternate design solutions that didn't compromise quality, construction schedule, or budget while maintaining the client's vision and requirements for the project. While the external volatility surrounding project delivery was amplified, it gave us a great opportunity to help guide our clients through many unique challenges and show what we're made of."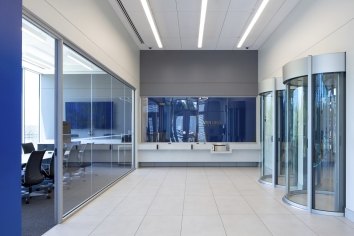 Outlook: What's Next
Cameron Lassiter, Project Manager — Vice President, Data Centers Studio
"As a member of Corgan's London data center studio, an exciting trend has been the rise in activity in new geographic regions. Where data center design has primarily been focused in North America and Western Europe, there has been a massive flurry of activity in Eastern and Southern Europe, such as Italy, Poland, and Greece, which have not previously been key markets for our clients. We already see the next stage of shifts in attention, with a lot of excitement around moves into the Middle East and Africa appearing to be next on the horizon. These aren't just small one-off developments, but huge hyperscale developments."

"Over the past few years, data center operators have been increasingly under scrutiny to meet the stringent WUE (water utilization efficiency) and PUE (power utilization efficiency) standards. We are seeing a renewed interest from our clients in designing for sustainability, where LEED, WELL, and wholistic design are an embedded design mindset when starting new projects."