News & Insights — News
The 2021 Curiosity Report: Perspectives on Innovation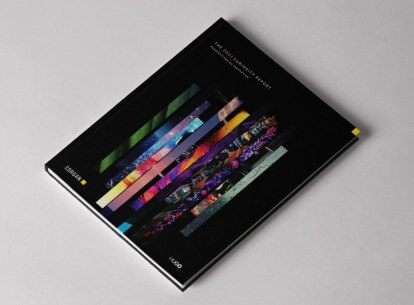 Perspectives, technically speaking, weave together our understanding of both art and science. It's a technique that adds depth and volume to a flat plane. It makes objects on paper appear to look like they do in the physical world. Figuratively speaking, though, perspectives shape how we look at and perceive the world around us. When you have a tricky problem that you can't seem to solve, what do you do? Research shows time and again that when we look outside ourselves — when we explore new perspectives and ways of problem-solving — we open the door to innovation.

As architects and designers, we approach our projects from various perspectives. We design our airports, for example, to be viewed from the aircraft window (aerial  perspective), while at the same time maximizing every inch of a restroom layout so that a traveler's luggage can sit next to them comfortably in the stall (human perspective). We investigate sight lines, explore viewing angles, and strategically manipulate perspective to intuitively guide users in the right direction. When we  consider the technical aspects of "perspective" and its application to our industry, it's very easy to draw parallels to our design process.

However, a single viewpoint can only do so much to express how we truly want end-users to experience the spaces we design. We must ask ourselves which perspectives can open the door to new innovations and which may be blinding us to discovering new solutions and ultimately, better, more empathetic, human-centric design. Perspective is all around us. In many ways, it is responsible for some of the greatest leaps in our understanding of reality. It's the common brainchild of achievements in science, mathematics, and the arts. But, most importantly, new perspective breeds innovation because it challenges the traditional mindset. The strangest way to see the world is from someone else's point of view. Perspective keeps things interesting. It encourages us to think about things differently. It's a word that has challenged all of us at one point or another. But, no matter what, we can always use more of it.

On the heels of a year that fundamentally changed us — how we approach each other, the spaces we inhabit, our lifestyles and routines, or how we respond to change — Corgan's 2021 Curiosity Report stretches our perspective to confront biases and blindspots and poke the proverbial bear. We examine the relationship between emerging technologies and user behaviors. We embrace changes that sit outside of our comfort zone. We tap into the power of data-driven design to rethink everyday human experiences, promote access to better education, investigate the needs of the modern workforce, and renew our focus on the environment. Doing so, though, means seeing the ordinary from a different perspective.

Step inside the report where we explore molecular, aerial, human perspectives — and everything in between. We weigh dueling perspectives to make room for a world of possibilities — finding the highest value of commercial real estate as a place for workplace productivity as well as a place for urban farming, democratizing access to better quality healthcare with at-home diagnostic and imaging devices, or the profound shift within us when we see the world from space.

There is no question that in this present moment we face unique challenges. The solid ground we thought we once stood on is suddenly shifting — and the pace of this change is accelerating. With each day, we gain a new perspective — one that empowers our actions, ignites our passions, and tells us that the impossible is always possible with enough elbow grease. Changing our views can help us understand the transformative effect that empathy, compassion, and determination can have on the world — and the novel solutions we can create when we truly listen to one another.

We want to design a future that includes all perspectives, because the way communities support one another other matters deeply. And yes, this will mean looking at things differently from time to time and getting a bit uncomfortable. It's our hope, though, that this report helps to broaden your view, teaches you something new, inspires you to explore more — to listen, to adapt, and as always, to stay curious.

Dive in!