News & Insights — Insights
Intuitive Wayfinding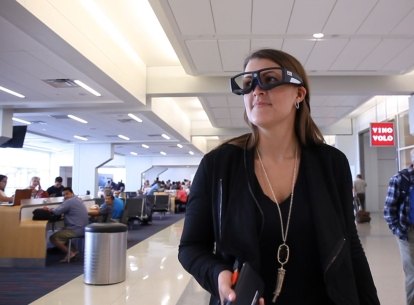 Intuitive wayfinding is spatial problem solving through the effective creation of a strong mental map that capitalizes on innate decision-making heuristics. It must reach beyond signage to reduce the complexity of the built environment by first understanding how humans subconsciously perceive and understand the spaces they are in.
Corgan conducted a series of experiments at an active airport using eye-tracking analytics to further understand how passengers perceive the terminal environment. The eye tracking glasses used record both the wearer's visual field and also track reitna fixation points. The experiment focused on enhancing the concourse wayfinding and creating wayfinding tasks around the existing gate, concessions, and wayfinding signage, with special emphasis at the light rail station entrance.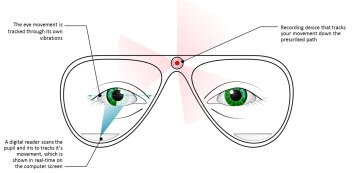 Participants wore eye tracking glasses as they performed specific tasks. These tracking glasses perform two important functions: record the wearer's visual field, and track retina fixation points. The data gathered from the glasses enabled us to determine exactly what is consciously and subconsciously drawing people's visual attention, and ultimately, what is disrupting versus aiding the wayfinding process.
The experiment resulted in understanding how passengers filter through the multiple stimuli to fixate on important architectural gestures, what methods they employ for anxiety relief on a timed task, how natural and artificial lighting affects wayfinding, and which wayfinding elements are successful at creating a memorable mental map of the space for future reference.