News & Insights — Insights
Design Sprint: Hover Design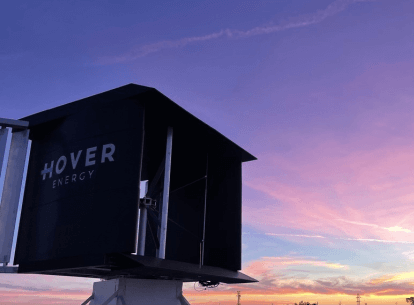 Over the past decade, the global wind power market has nearly quadrupled in size, becoming one of the most resilient and cost-competitive ways to generate power in the world. Wind isn't just creating jobs and lowering electricity bills, it is reducing over 1.1 billion tons of CO2  globally – a number equal to the annual carbon emissions of South America.
Hugo and the Commercial team have been working collaboratively with Hover Energy Technology, a company that designs, develops, and deploys wind-powered microgrids in the urban environment, to turn our buildings into power sources.  Combining both wind turbines and solar panels, Hover's array can generate enough energy to offset annual consumption of the entire building – and then some. Now, building owners and tenants can generate, use, and store energy directly on their roof at 10X the power (per square foot) than other renewable energy solutions. Additional energy can be sold back to the grid or shared with the surrounding community.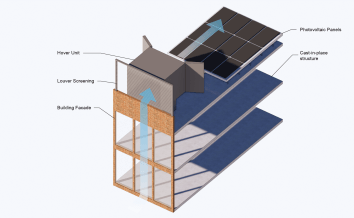 In order to maximize efficiency, the shape of the building matters significantly. Our 3-week design sprint investigated how the share and design of the building can increase efficient airflow and maximize energy generation. The lessons learned from this design sprint have led to a partnership with Hover, where we will work with their engineers and aerodynamicists to investigate specific opportunities to improve performance through the use of building design.
To achieve net zero by 2050, the world needs to be installing wind power three times faster than the current rate within the next decade, and that may necessitate a new models like Hover's wind-powered microgrids for power creation and consumption.