Projects
Jeddah General and Surgical Hospital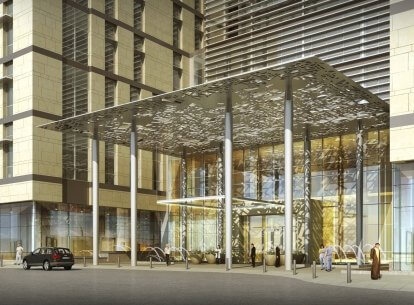 Project Stats
location

Jeddah, Saudi Arabia

size

535,052 SF

Market

Expertise
Combines three major healthcare facilities to improve efficiency and access to care.
The Jeddah General Medicine and Surgical Hospital is unique to Saudi Arabia, as it combines three major healthcare facilities; a surgical hospital, a rehabilitation center, and a medical office building. Situated on the Corniche Bay, the 535,052-square-foot campus is designed with elements of evidence-based design to encourage positive distraction and ease the patient experience.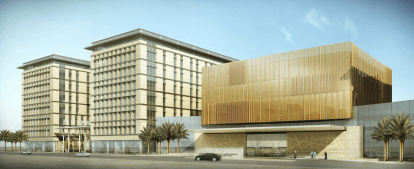 connected design
Taking influence from traditional architecture and materials.
Implementation of traditional Hijazi elements (such as local building materials) fused with state-of-the-art technology and ideas produces a modern form, while relating to the architecture of the region.
Light, textures, and shape evoke a hospitality-like environment.
Large glass volumes and windows infuse the interior with natural light, while solar shading mitigates the strength of the desert sun. Exterior design elements are woven throughout the interior, creating visual intrigue through a mix of textures, geometric shapes, and light.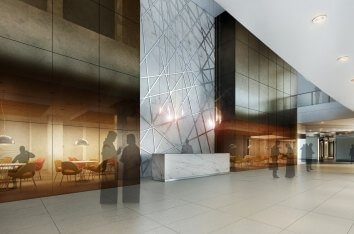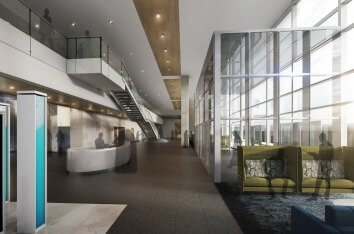 Extending the patient room experience to include space and comfort for visiting family and friends.
Patients often experience some level of anxiety and fear when admitted to a hospital, but visits from family and friends can help alleviate that stress. Changing the narrative around traditionally sterile, unwelcoming patient rooms, a dedicated common room and a variety of seating around the patient bed allows family to visit comfortably. If privacy is needed, partitions allow doctors to isolate the patient bed area when desired.