Projects
Northeast Texas Cancer and Research Institute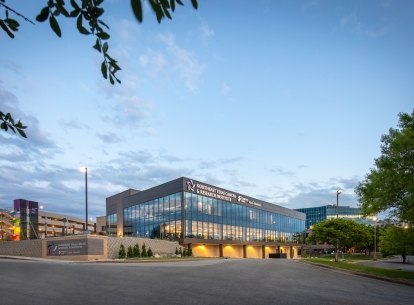 Project Stats
Location

Tyler, Texas

Size

100,000 SF

Partners

Market

Expertise
Combining care in East Texas
Providing a much-needed and vital resource for East Texas with a comprehensive oncology center, The Northeast Cancer and Research Institute closes the geography gap for cancer patients who previously had to travel to Dallas or Houston to receive care and treatment. In a joint venture between CHRISTUS and Texas Oncology, the vision for the project blends an empathic approach for both organizations to provide supportive care into one high-quality, high-touch, evidence-based medical center with a focus on healing the whole person.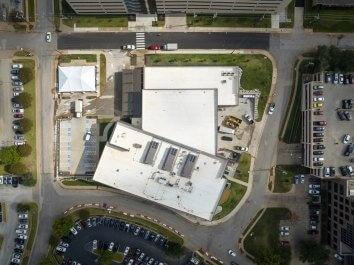 An empathetic approach
Located on the CHRISTUS Trinity Mother of Francis Hospital campus in Tyler, the three‑story Class A medical building provides leading-edge medical care, infusion treatments, and laboratory testing along with a dedicated pharmacy. The vault houses three state-of-the-art LINAC accelerators for on-site diagnostic imaging that is easily accessible and less imposing as it is built into the slope along the perimeter of the building. This reduces the massive size of the vault structures to a pedestrian scale along South Saunders Avenue.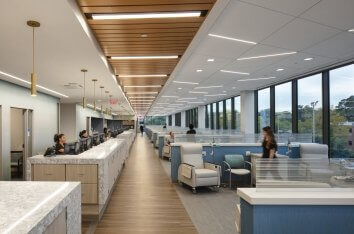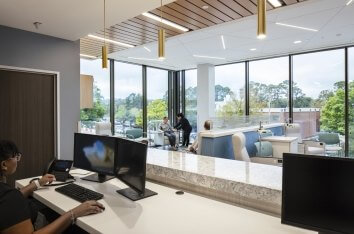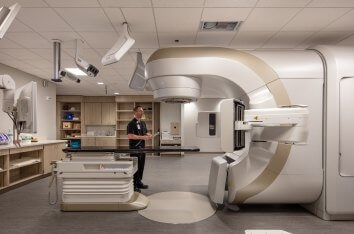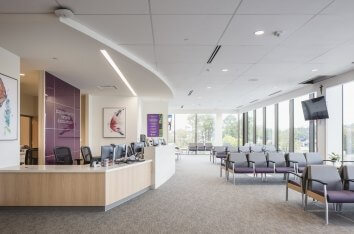 Research and Respite
Room to recharge
The building also offers a dedicated research area for clinical trials and a spiritual space for prayer and meditation. Two separate office spaces branded for each organization provide staff with reception areas, waiting rooms, and private workstations for administrative tasks. The center provides outpatient cancer patients with a calming and peaceful biophilic environment and inspires healing through connection with nature and human interaction while undergoing infusion treatment, which can often take hours.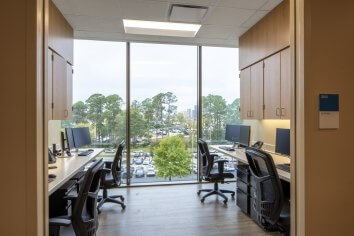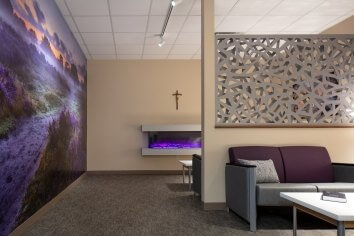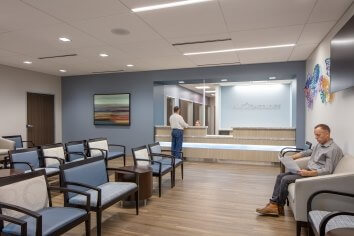 Designed for wellness and connection
The building orients the treatment area toward a greenbelt with views of trees and a garden. From the stone wall at the entry to floor-to-ceiling windows, the space reduces stress and promotes the well-being of staff, cancer patients, and their families. Comfortable chairs grouped in sets of four encourage patients to interact with others and visitors while passing the time. An exercise area with see-through glass inspires hope as recovering cancer patients and survivors work out on treadmills.
Serving multiple states
Providing access for patients traveling from Texas, Oklahoma, and Louisiana, the Northeast Texas Cancer Center improves the patient experience — offering a warm, welcoming space that unifies the brand and power of each organization to deliver industry-leading and empathetic care in a place closer to home.