Projects
Spine Team Texas Medical Office Building and Ambulatory Surgery Center Allen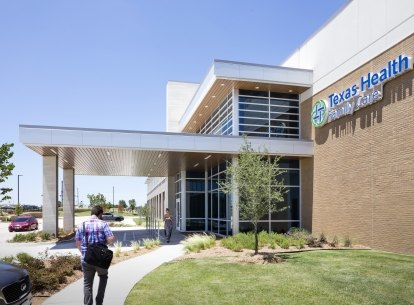 Project Stats
location

Allen, Texas

size

60,000 SF

Market

Expertise
Partnership with owner and tenant to grow program in multiple facilities.
Careful consideration was made to provide an efficient building layout. The Corgan team worked closely with the developer (Medcore) in planning the layout to keep it efficient while providing a blend of attractive lease spaces.
To provide a successful design aesthetic, Corgan utilized tilt-wall construction and colors and textures to respectfully respond to the hospital campus, with a more modern, updated style.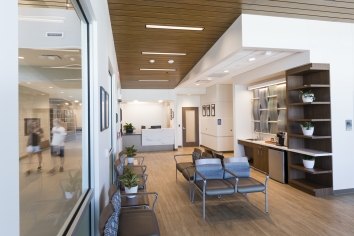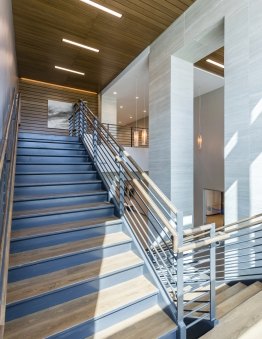 An efficient facility elevated with modern shapes and textures.
Inside houses the Spine Team clinic spaces in addition to the ambulatory surgery center for both patient and physician convenience. The surgery center is designed to provide a comfortable, stress relieving waiting room and the efficient facility configuration provides simple patient circulation with separated, covered entry and discharge points. An enclosed patient room, with a centrally located toilet room, can serve either pre-op or post-op needs.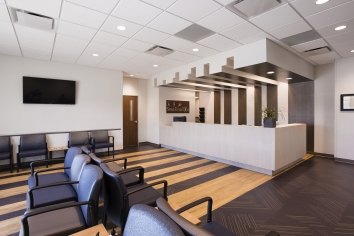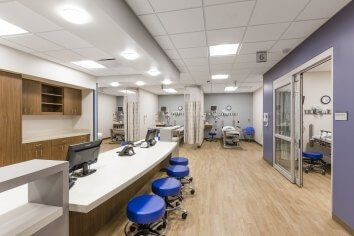 A partnership spanning multiple projects.
Corgan's third medical office building and ambulatory surgery center collaboration with Spine Team Texas.