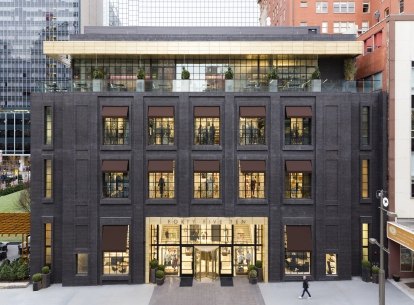 Project Stats
Location

Dallas, Texas

Size

45,000 SF

Awards

United Masonry Contractors Association — 2017 Golden Trowel Awards — Golden Trowel Winner

Partners

Droese Rainey Architecture

Expertise
Infusing art and design to create a unique and elegant retail space.
This 45,000-square-foot project for the high-end retailer, Forty Five Ten, is located in the heart of Dallas within a historic downtown block. Corgan partnered with Droese Rainey Architecture to design the four-story building with basement. Corgan was responsible for the core and shell, while Droese Rainey focused on the interior design.
 
Highlights
The building features an iron spot brick façade with bronze paneling, four-story monumental stair with intricate custom steel art enclosure and custom steel art railings at Juliet balconies.
Other project elements include:
a café/champagne room on ground floor opening onto terrace and urban garden, a penthouse restaurant, penthouse hair salon, surface valet parking lot, sculpture and art throughout the building and garden, and custom steel windows fabricated in the Netherlands.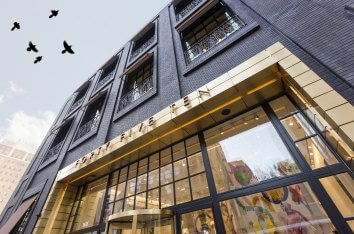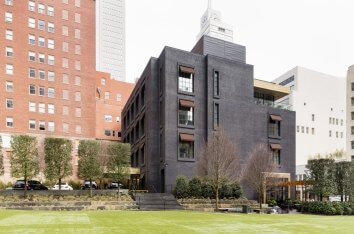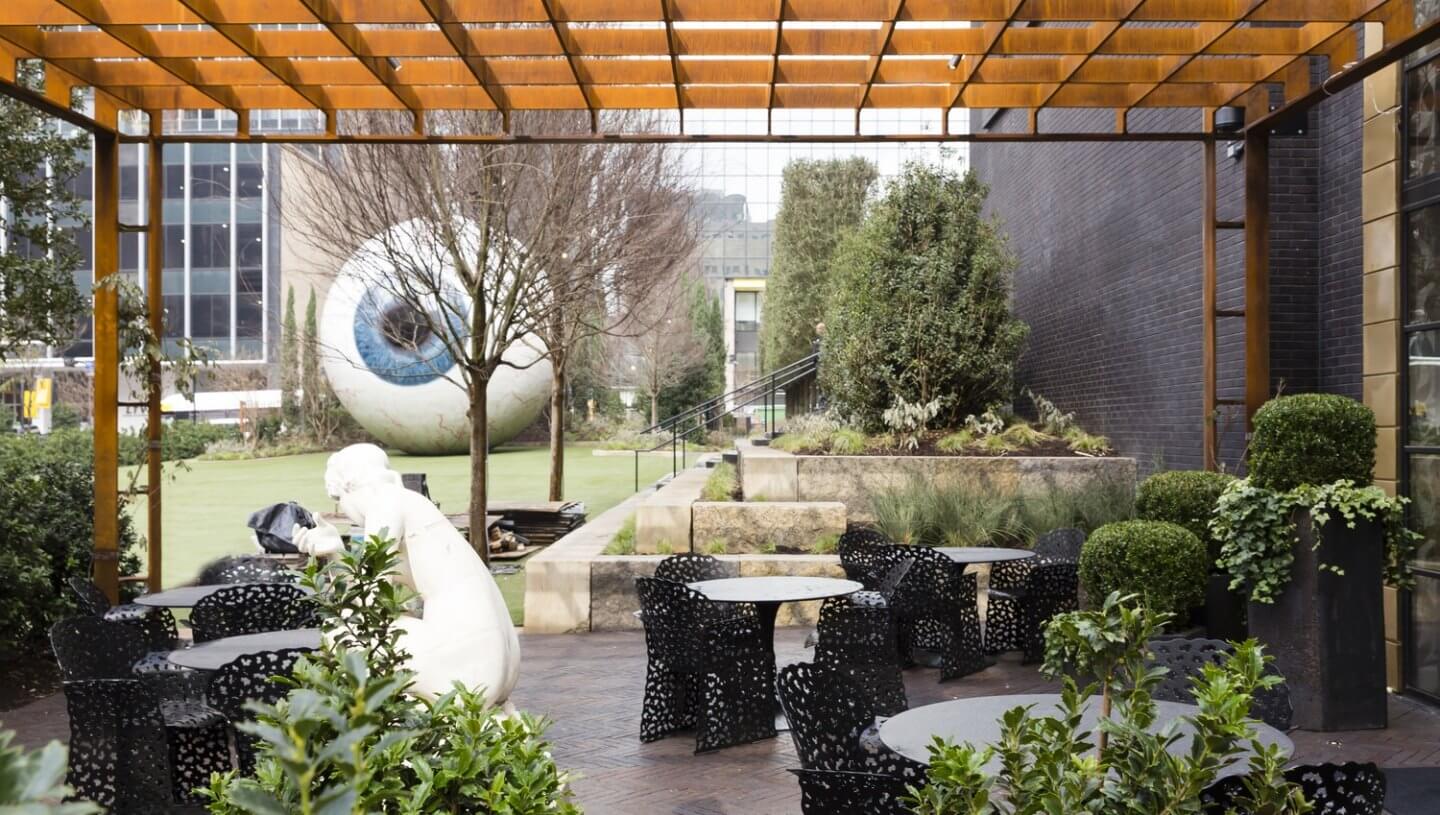 Step into an urban garden escape at Forty Five Ten's outdoor space.