Projects
Growth Equity Firm Office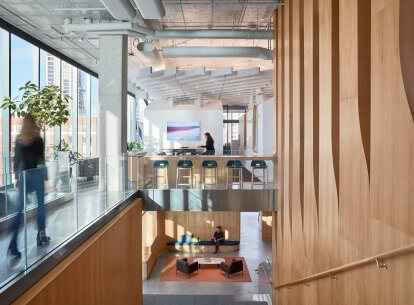 Project Stats
Location

New York, New York

Size

28,500 SF

Awards

Interior Design, Best of Year Award Honoree

Interior Design, NYCxDESIGN Award

Partner

Market

Expertise
New headquarters taps into the power of design to activate space as a collaborative tool.
This private equity group's new office acts as an incubator and branding tool to attract founders, entrepreneurs, and leadership. The design facilitates modern work — easing communication, sparking connection, and supporting small groups with open workstations, meeting spaces, conference rooms, and a host of amenities.
The design represents an answer to the challenge of enticing employees back to the office — the office's role is inverted, independent work at individual workstations is secondary to the social functions of the office, amplifying human interaction.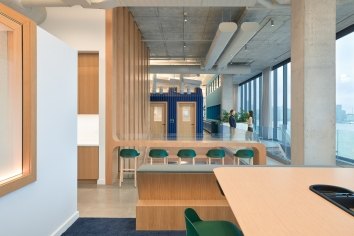 Bold, beautiful, functional design.
Anchored by a grand staircase, the entry serves as the main artery to connect the floors while adding a bold design statement articulating the value of dynamic connectivity and relationships.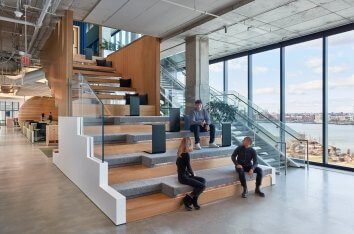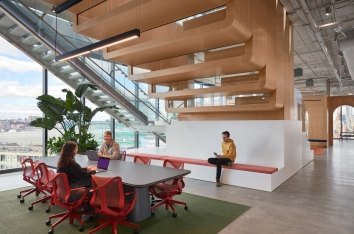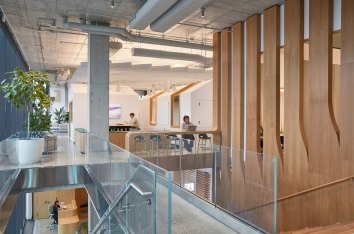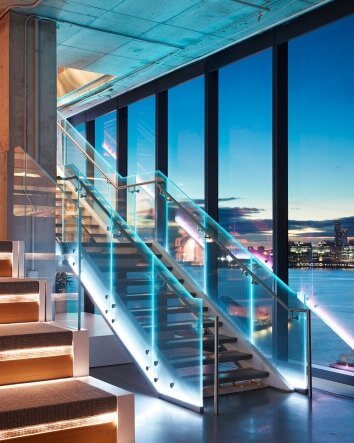 At night, the space comes to life with strategic interior and exterior lighting, creating an iconic element of the neighborhood's streetscape.
Hospitality Forward
The warm, personal interiors encourage connection and face-to-face communication within an increasingly high-tech world.
Hospitality-forward moments feature a library and café, a wellness/nursing room, and an all-hands shared space. Private spaces and workstations are balanced by quick touch-down opportunities.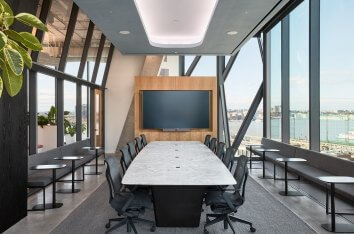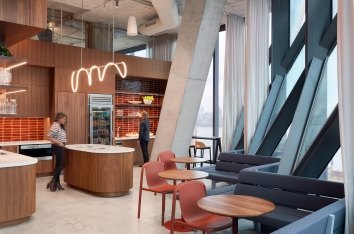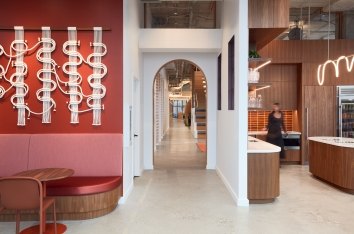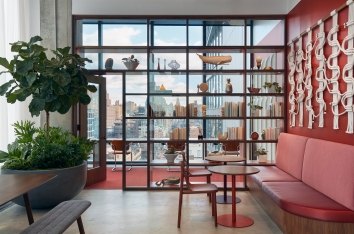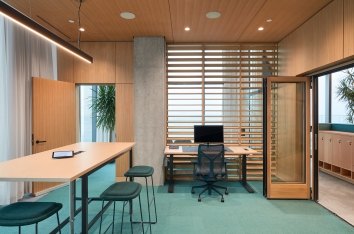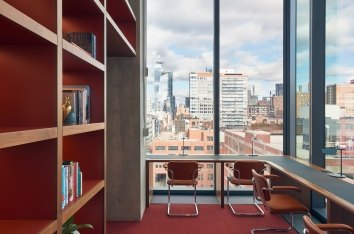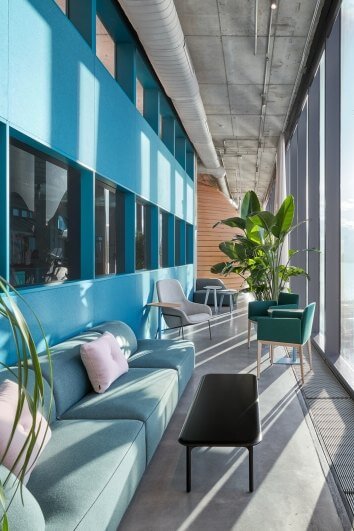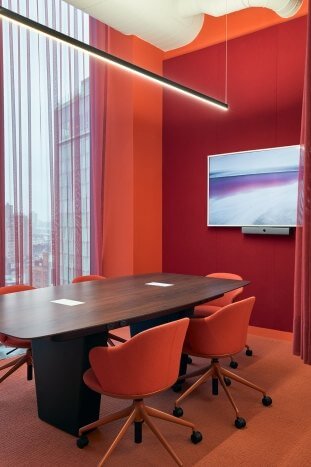 Lounge seating with soft materials in tans, greens, and blues set amid lush natural elements inviting team members to relax, reflect, and regroup, while layered meeting rooms and back-to-back desks offer collaborative zones to engage larger teams for sustained work.
The Egg
A meeting room shaped like a giant egg breaks up the lines and creates a soft element to facilitate circulation and a sense of scale.
The outer shell clad in white oak slats enshrines an intimate space padded in acoustic felt panels and stretch fabric, creating a calm sensory experience for small group interaction.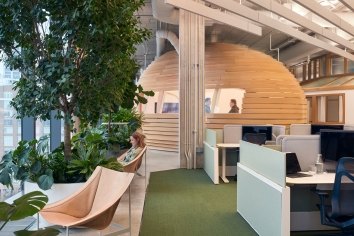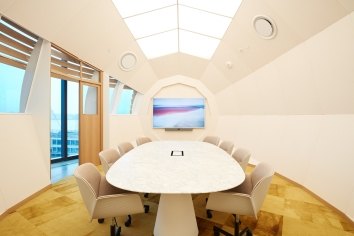 Tapping into the power of design, the space is activated as a collaborative tool.
The offices brings teams face-to-face to form partnerships and fuel business growth at the nexus of New York's culture and commerce.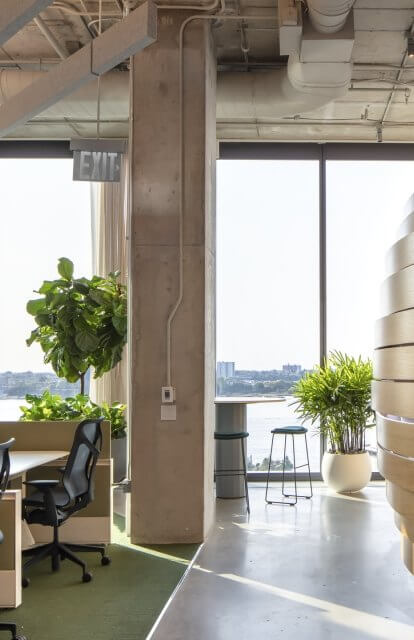 Interior Design, NYCxDesign Award