Projects
CityLine Mixed-use Development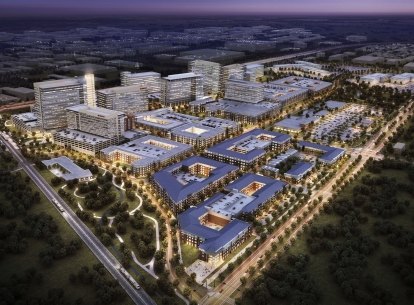 Project Stats
Location

Richardson, Texas

Size

2.2 million SF

Certifications

LEED Silver

Awards

DCEO, Best Mixed-use Project Award

Market

Expertise
A vibrant one-stop-shop for all of life's needs.
CityLine is a 35-acre mixed-use, transit-oriented development anchored by a 2.2 million-square-foot corporate campus serving as the regional hub for a major insurance provider. Phase I and II of the project introduced over 2.2 million square feet of Class A office space with attached structured parking to maximize greenspace, a lively mixed-use podium with street-level retail, and alluring open spaces for the public.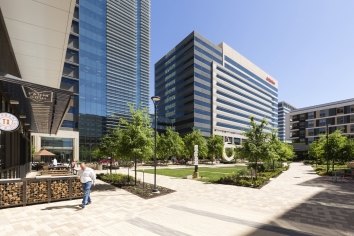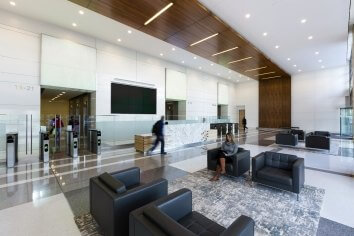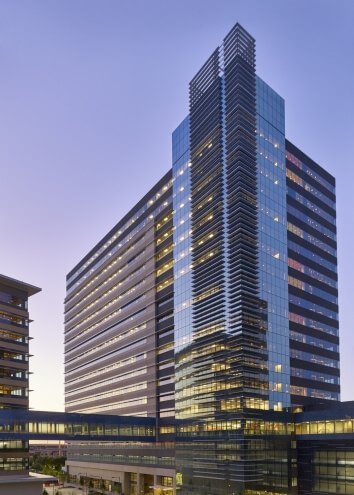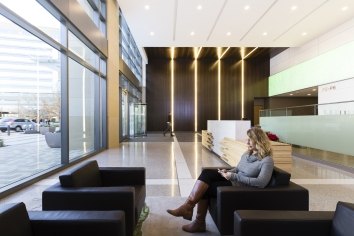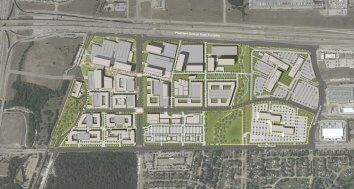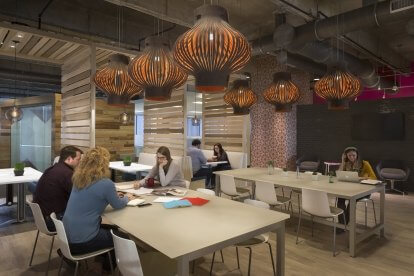 Corporate Interiors
Fun and Funky
The interior design of the office space is "fun and funky" as requested by the tenant. This was achieved by incorporating a variety of workspaces and the use of a vibrant material and color palette.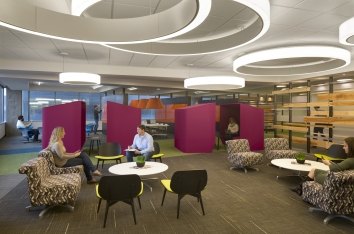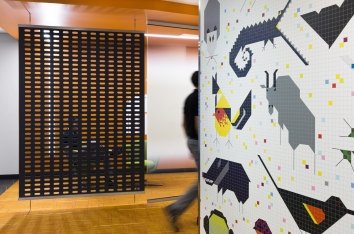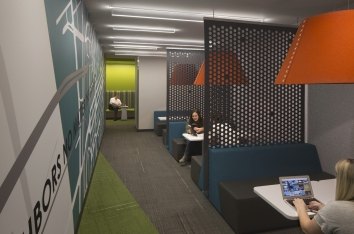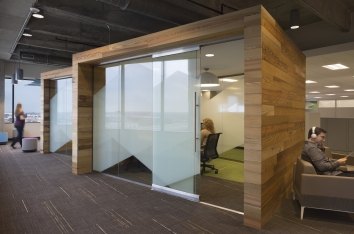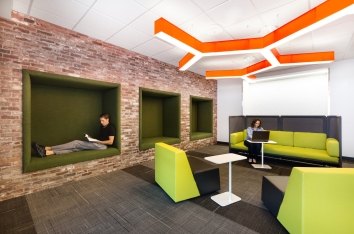 Branding & Wayfinding
A reflection of the company's great culture to attract and retain top talent.
At over 2 million square feet and 18 stories of similar 40,000-square-foot floor plates, signage and wayfinding is fundamental to the success of the project. Luckily, this client welcomes bold ideas, vibrant colors, and playful patterns, allowing fun wayfinding elements to  seamlessly integrate into the 'funky' design. Colorful accents become an extension of the brand through textiles and graphic wallcoverings, complementing the lively development it calls home, and serving as an attractive work environment to employees.