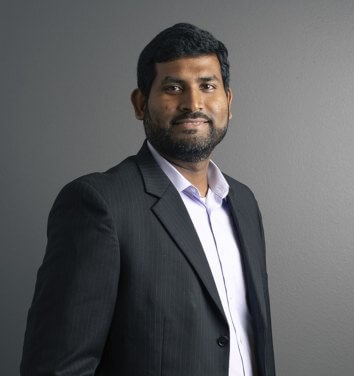 Gopi Swaminathan
AIA, NCARB, RID
Associate Principal, Project Manager
Dallas, Texas USA
Originally from India, Gopi joined Corgan in 2005 and appreciates the company's vibrant, forward-thinking, and diverse approach. He says the formula for becoming a successful architect requires delight in the built environment, exemplary spatial awareness, and a creative urge to improve spaces. An aviation specialist, Gopi oversees mid- to large-scale renovation and expansion projects at tier-one airports. "I take a hands-on approach, from design inception all the way to project completion, with a team of professionals at various experience levels."
As a leader, Gopi wears multiple hats, responsible for staff development, hiring, and strategic planning for projects as well as managing clients and guiding design quality.
He is involved in various ongoing projects at Nashville, Seattle-Tacoma, and Atlanta International Airports. "Perhaps the greatest advantage is the lifetime of work that remains after you're gone that reminds people of your efforts."
In his spare time, Gopi watches sports and studies the stock market, educating himself on smart investments.