Projects
Financial Company Office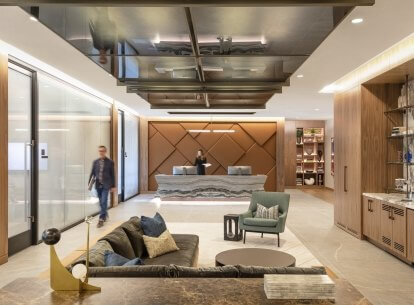 Project Stats
Location

Dallas, Texas

Size

100,000 SF

Certifications

LEED Silver

Market

Expertise
Purposeful design reflects the sleek and lively local arts area.
This design pulls from the energy and sleek, polished aesthetic of the local arts district. Lively spaces stimulate collaboration, interaction, and connection while appealing to a youthful demographic to support employee retention. Spaces are designed to encourage connection among business groups and to allow employees and clients to come together while providing transparency and accessibility to leadership.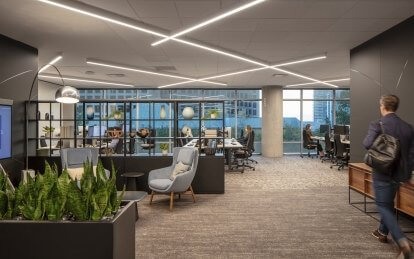 Open Office
Open office areas feature a dynamic lighting layout reflective of the street grid system, providing an energetic feel. Subtle graphics applied to glazing and demountable panels further emphasize this urban grid theme.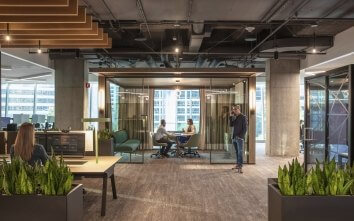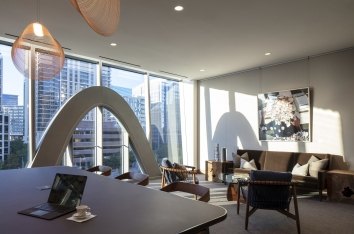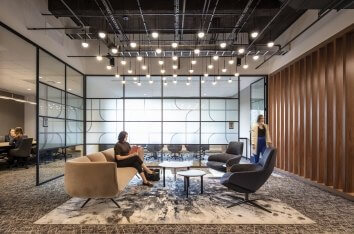 Design for Neurodiversity
Multiple work settings creates a neurodiversity friendly environment traditional open office workstations, library tables for multiple users, small and enclosed pods for heads down work, and stations located in the social hub known as the work café.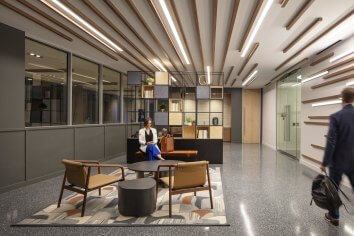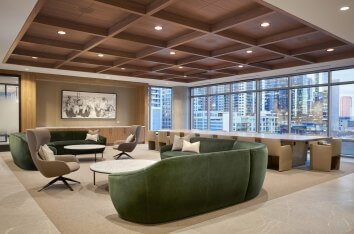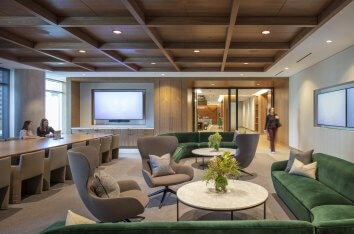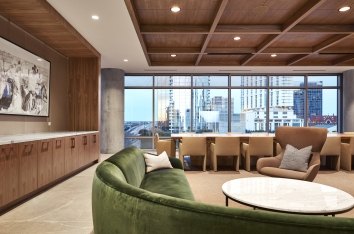 High-end Approach
The fifth floor houses the Client Center, a high-end suite for private banking and wealth management clients. Taking a more refined approach, the center features custom lighting, double-pane glass walls for acoustic privacy, elegant wood paneling, and detailed millwork.
The entire project delivers an enhanced user experience, increases comfort, and weaves the brand and history together, providing a distinct local feel.