Projects
Corgan Los Angeles Office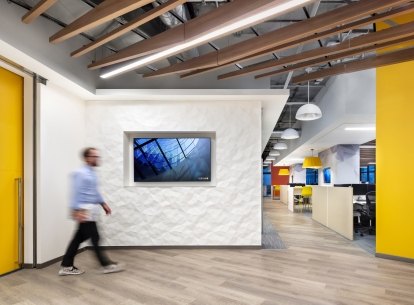 Project Stats
Location

Culver City, California

Size

8,100 SF

Market

Expertise
Natural light and materials with vibrant palettes create a welcoming space.
Corgan's renovated Los Angeles office houses architects and interior designers focused on the west coast marketplace. The open office environment is tailored to support collaboration across teams and knowledge sharing across sectors. 
The space supports employee wellness providing access to natural light for all employees and furniture and circulation that supports movement throughout the day. The flexible furniture and open plan supports multiple uses and can transform from a workplace to a space for intimate industry and client events.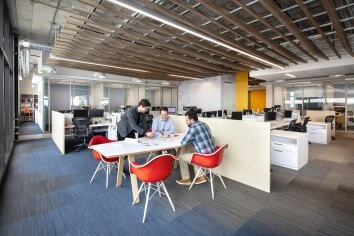 Workspace
Providing variety and flexibility for employees to choose the workspace that best supports the task at hand.
The workspace is centered on flexibility and features a variety of workstations, phone rooms and collaboration zones to accommodate all types of meeting needs.
Brand & Culture
Reflecting the Corgan brand and SoCal culture through color and materials.
A warm, vibrant palette supports the Corgan brand with nods to the California culture with through graphic wall coverings and hints of blue that accentuate the ocean views.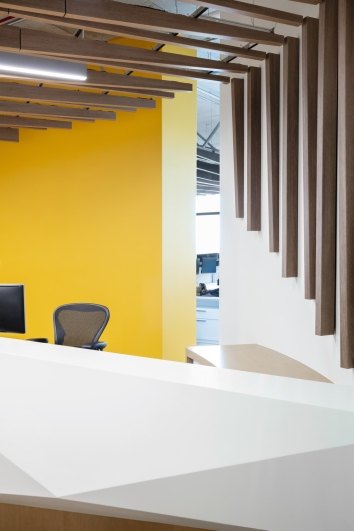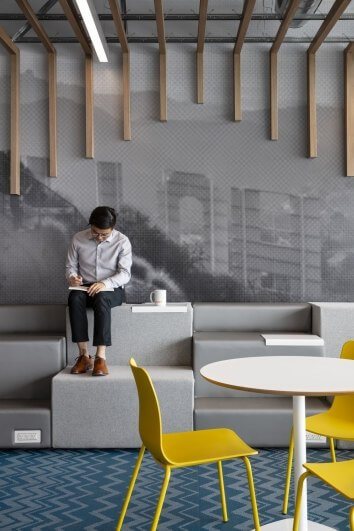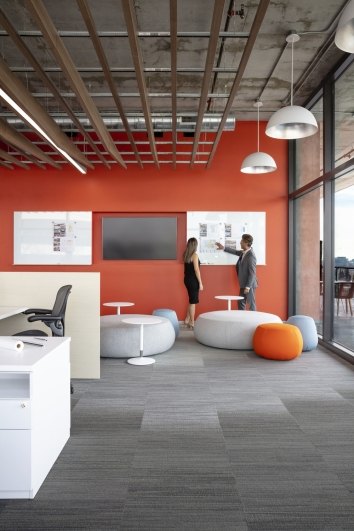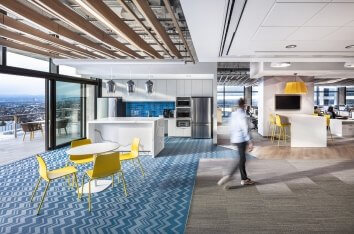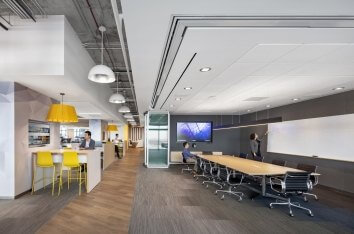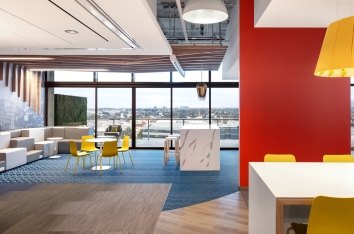 Flexibility
The large conference room opens to the community kitchen with bi-folding glass panels that can be open to combine spaces into one large gathering area.
Large sliding doors leading to a covered terrace with seating can remain open on a warm windy day allowing the fresh air to encompass the office space or to take in the views overlooking the Catalina Island.