Projects
LGB Terminal Landside Improvements, Phase II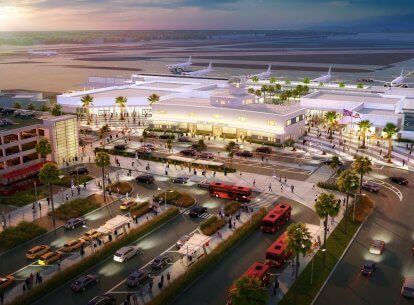 Project Stats
Location

Long Beach, California

Size

604,100 SF

Market

Expertise
Updating Long Beach for the future.
With a historic 1941 Art Deco terminal at its center, Long Beach Airport takes full advantage of the mild Southern California climate with many of the airport's functions located in covered, open air pavilions. The airport's $59 million overhaul and expansion project continues this tradition with a new ticketing lobby constructed to the south of the main airport building, and a new indoor/outdoor baggage claim hall.

New pre-security concessions and amenities frame and activate a new civic plaza created from a previous underutilized utility area. This repurposed space unifies the various facilities into a holistic passenger focused experience that showcases the historic terminal building as the centerpiece of this modernized and expanded facility.