Projects
LAX Terminal 6 Westfield Concessions Redevelopment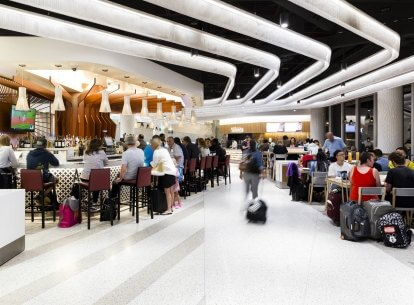 Project Stats
Location

Los Angeles, California

Size

45,000 SF

Market

Expertise
Recreating classic LA within LAX.
Corgan served as the Architect of Record on the T6 Westfield Concessions Redevelopment, which used historic Sunset Boulevard to inspire and develop a design language that would unify the existing components. Westfield added 23 new concept food/beverage and retail options to improve the passenger experience. The project included a complete remodel of all concourse restrooms, new terrazzo, new wayfinding, and finishes. The ribbon ceiling and terrazzo flooring guide passengers from downtown LA to the beach. The ribbon lights are continuous throughout the terminal and connect the concessions. These concessions are grouped in neighborhoods as one would see traveling along the boulevard in LA.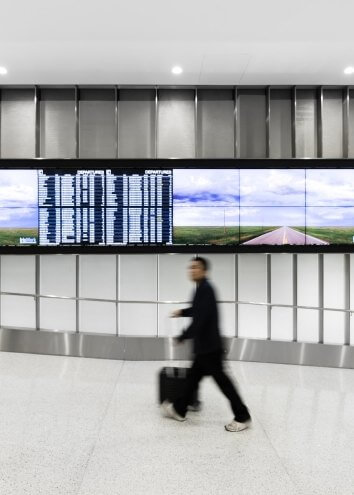 In addition, a 1980's smoking deck was converted into a pet relief area, providing travelers and their four-legged friends with an outdoor space. Featured flight information displays (FIDS) and new wayfinding throughout the terminal helps travelers find their gate and directs them to the many concessions.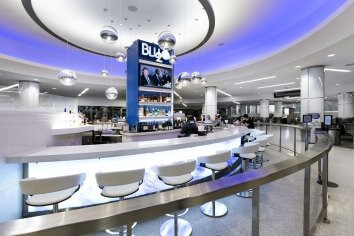 The new journey engages travelers with 14 LA-specific brands and over two times the dining and retail options previously available.