Projects
SMF Central Terminal B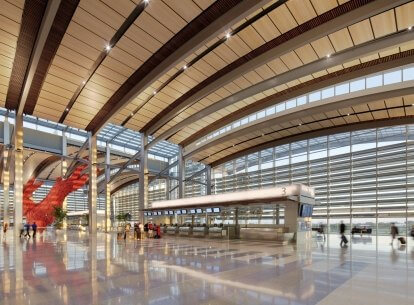 Project Stats
Location

Sacramento, California

Size

740,000 SF

Awards

Richard A. Griesbach, Award of Excellence for Airport Concessions

ACI, Award of Excellence for Airport Concessions

Airport Revenue News, Best Overall Concessions Program Award, Medium Airport Award

American Council of Engineering Companies, Engineering Excellence Award

American Society of Civil Engineers, Outstanding Project of the Year Award, Sacramento Section

Engineering Excellence, Golden State Award

International Partnering Institute, Partnered Project of the Year

Certifications

LEED Silver

Market

Expertise
Sacramento International Airport (SMF) embarked upon a major expansion program to meet the facility and operational needs of passengers and airline tenants. Initial work was developed in conjunction with the airport master plan to define the facility requirements for the replacement of the original passenger terminal constructed in 1967 and support the current and forecast passenger traffic through 2020. The new Central Terminal B was conceived and designed as a 425,000-square-foot landside terminal supported by a 315,000-square-foot airside concourse building, connected by an Automated People Mover (APM) system.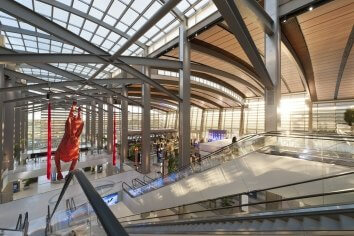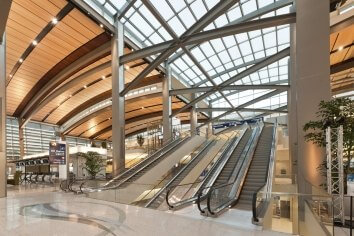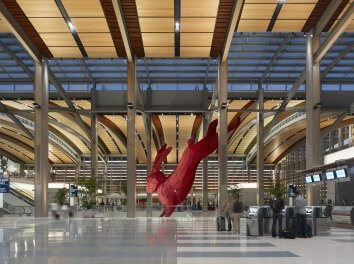 Regionally inspired artwork.
The design approach for SMF recognizes its location in the Central Valley and draws from regional influences to create an iconic structure for Sacramento County.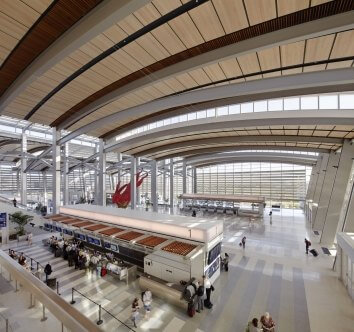 Ease of mobility for passengers.
The facility was designed with flexibility in mind by providing a separation of departure and arrival activities, and incorporating an in-line EDS bag screening system, state of the art passenger screening checkpoint, a 60,000-square-foot concession program, and a new international arrivals facility to process up to 400 passengers per hour.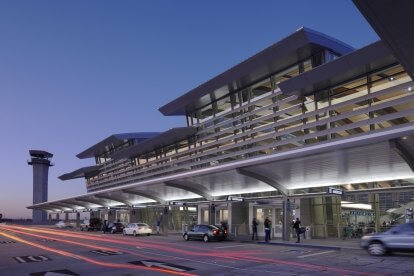 The expansion includes new structured and surface roadway systems; a new aircraft apron and RON pavement; an underground hydrant fuel system; a new cross-field taxiway; and other ancillary facilities to support the airport's operations.