Projects
FLL T3 JetBlue In-line Baggage System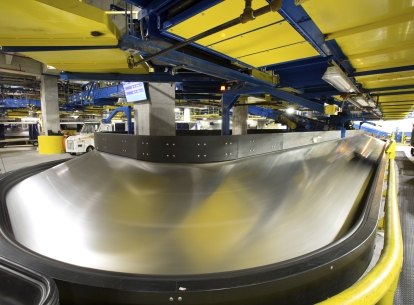 Project Stats
Location

Fort Lauderdale, Florida

Size

50,000 SF

Market

Expertise
Improving the front- and back-of-house jetBlue experience.
The FLL Terminal 3 In-line Baggage System project is the result of an agreement between Broward County and the Transportation Security Administration to finance and construct new TSA checked baggage inspection systems for the airport. The BHS improvements project introduces a centralized matrix of in-line EDS machines integrated into new baggage conveyor systems to provide automated screening of all outbound bags leaving the airport. Ticket counter conveyors deliver bags to the EDS matrix and new outbound conveyors transport bags from the screening area to outbound bag rooms for automatic sortation to new outbound bag carousels serving airlines. The project replaces nearly all existing outbound conveyor systems from ticket counter conveyors to outbound devices.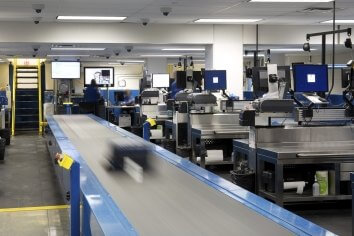 To support new baggage conveyor and screening systems the project includes construction of new conditioned spaces for the EDS matrix, an on-screen resolution room for monitoring EDS images, a checked baggage resolution room for manual inspection of bags, additional electrical service capacity, new electrical distribution infrastructure, and extensive new mechanical infrastructure to support conveyor systems, screening equipment, and conditioning of support spaces.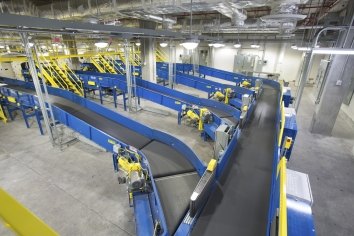 As Architect, Corgan provided extensive CA&I reviews during the development and construction of this EDS matrix, working closely alongside Whiting-Turner and holding periodic reviews and inspections of the work, Additionally, Corgan also modified the curbside BHS to include three new curbside conveyor 'doghouse' enclosures, two-hour fire-rated enclosures, operator-controlled roll-up overhead doors, new curbside conveyor lines, ten new curbside ticketing counters and ten scales, electrical power, and data connections.