Projects
BRO New Terminal & CBP Facility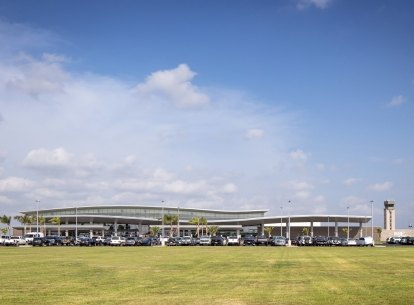 Project Stats
Location

Brownsville, Texas

Size

89,000 SF

Market

Expertise
A new terminal at the border.
Driven by significant growth in both tourism and trade, the new Brownsville-South Padre Island International terminal (BRO) is a celebration of the future while also respecting the Valley's roots. The dichotomy of new and old sets the foundation for the passenger experience while creating a functional plan that addresses modern operational needs. Understanding the existing architectural vernacular in a region that blends Mexican and American cultures, artistic notions, and architectural legacies was pivotal in creating a building reflective of the sense of place. This civic building becomes a front door for not only the City of Brownsville but the entire Lower Rio Grande Valley region.

The new terminal includes four new gates and a new 200 pax/hour CBP facility. Passenger flows are simple and intuitive with natural light filling a double-height space that takes departing passengers to security, and the single-loaded concourse allows the natural light to fill the space and encourages an outward view of the airfield beyond.

The story of Brownsville, its unique character, and the vernacular architecture form the figurative foundation for a terminal building that respects the region's history and advances it towards the future. It is much more than an airport terminal.  It is a civic building that brings the people of Brownsville together as they look beyond the horizon.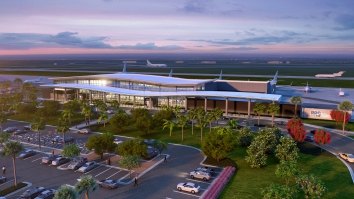 Concept.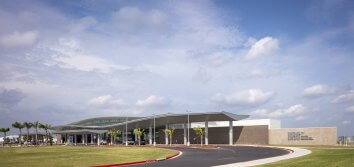 A Vision Realized.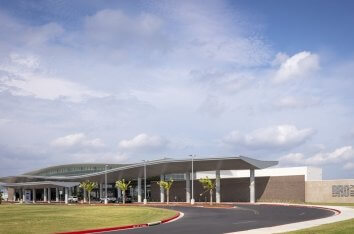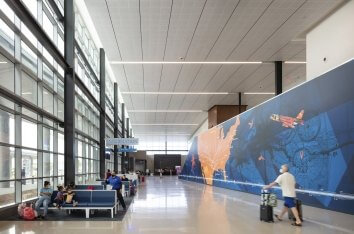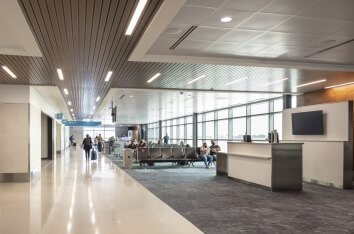 Architecture as a Source of Wayfinding
Corgan established a visual hierarchy among key functional elements to increase ease of travel.