News & Insights — Insights
Insights from Healthcare Design Leaders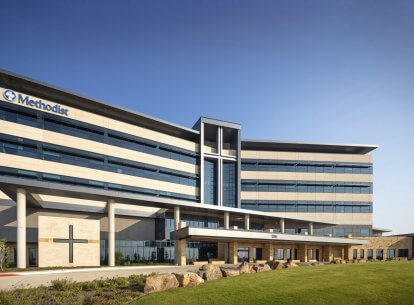 With over 200 healthcare projects in the past few years, Corgan's healthcare designers have tackled a wide variety of healthcare typologies, and in doing so, we have impacted the lives of over eight million patients. From major metropolitan hospitals to small suburban clinics and transplant centers, Corgan specializes in future-forward spaces designed to elevate the user's experience.

The complex and ever-changing challenges of modern healthcare demand that buildings lean into the future. From on-demand features that serve as an extension of virtual tools to enriching the user experience, healthcare has evolved with the expectation that places more deeply understand and respond to the preferences, needs, and challenges of those who occupy it. Hear from Corgan's newest healthcare design leaders as they share insights into what we can expect to see next in the industry.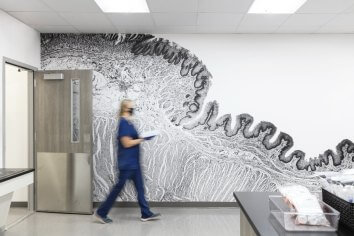 Chris Grossnicklaus, Associate Principal, Healthcare Studio
"The healthcare interface and care experience expectation have significantly changed over the last few years. Where hospitality once meant being greeted by a receptionist, the expectation of personal accommodations has since evolved to prioritize customization and convenience. Patients want more immediacy from providers, and the industry will have to lean-in to the on-demand culture."
Amy Zitny, Project Architect — Senior Associate, Healthcare Studio
"Patient mental health will continue to be a focus within the healthcare industry. Behavioral health hospitals and clinics will become an integral part of the community fabric. I predict we'll begin to see these types of clinics pop up across the landscape as employers continue to make mental and emotional well-being a top priority for their employees."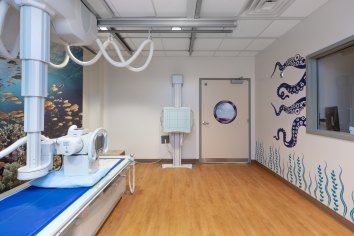 Jesse Slim, Project Architect — Associate, Healthcare Studio
"The biggest lesson learned over this last year is that the projects are still needed. People still need space—you could argue even more so. The biggest part of what we do as architects is to stay on top of the changing needs and discuss those needs with owners and contractors. We have the challenge of constantly asking ourselves and our industry partners how we can help them keep up with changing times so we can continue to help provide the stage for great things to happen."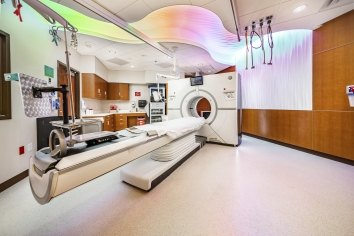 Stacey Brimmer, Project Design Manager — Vice President, Healthcare Studio
"One trend I believe will be prevalent forward is self-rooming, which empowers patients with the agency to check-in themselves. Rather than wait behind a patient that needs more assistance or fumbling through the several steps at a receptionist's desk, their first experiences are streamlined and in their control. While we were discussing self-rooming capabilities before the pandemic, it was a catalyst to push this design forward to start implementing in healthcare spaces."