News & Insights — Insights
Overdue: The Transformation of Behavioral Health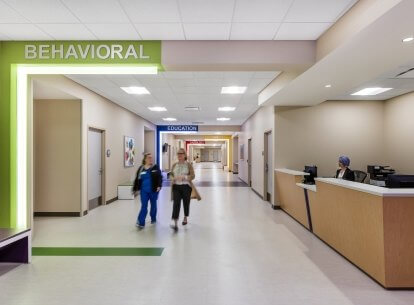 Mental health was ripe for a transformation — and when the topic of social distancing and isolation was further challenged with uncertainty about the economy, politics, and individual health and safety, the door finally opened. Conversations and headlines brought to light upticks in anxiety, depression, eating disorders, and substance abuse. It would, however, be incorrect to assume the spike in mental health cases can be fully attributed to the social and physical pressures of the pandemic. Rather, the strong growth of the behavioral health market including memory loss — and the acceptance of the topic — is both because of the mental health disorders borne out of the distress of COVID-19 outbreak and a reflection of the pent-up demand for these services, or a long-overdue acknowledgment of the importance of mental health.
A CULTURAL SHIFT AND THE DEMAND FOR MENTAL HEALTH SERVICES
According to the American Psychiatric Association, more than half of people with mental illness don't receive help for their disorders. Often, people avoid or delay seeking treatment due to concerns about being treated differently or fears of losing their jobs, and while progress has been made in normalizing mental health and memory loss, a wider stigma and prejudice means missed diagnosis and treatment for many.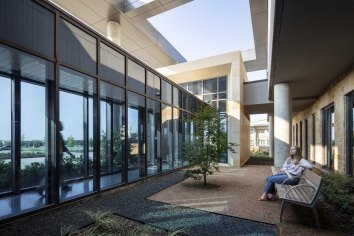 Fortunately, mental health seems to have a timely opportunity — part of the social zeitgeist as global trends from the Great Resignation and the personalization of learning to the growing link between mental health and homelessness prioritize wellbeing individually, for students, in work-life balance, and as fundamental to community strength and vitality. Podcasts, subscription services, and apps offer trending and convenient integrations for the millennial to hit pause and practice a moment of mindfulness. And, as many intentionally consider what their life and work "feel" like, telehealth visits have ushered in a new age of consciousness that is much more welcoming and friendly to previously taboo topics.
DRIVERS OF CHANGE
The increased demand and appetite for mental health support and services comes with emergence of new technologies that expand the market's potential. Virtual platforms remove the stigma and scheduling challenges that prevented many from receiving care and digital consumer products including apps and augmented realities bring these benefits to the patient's fingertips — leading to increased access and adoption of mental health services.

Perhaps the biggest breakthrough: the expansion of insurance coverage for behavioral health patients. Reimbursements for mental health was traditionally lower than other kinds of services, however, new and proposed changes from address the widening gap in health equity, specifically with access to behavioral and mental health care. CMS is proposing to implement recently enacted legislation that removes certain statutory restrictions to allow patients in any geographic location and in their homes access to telehealth services for diagnosis, evaluation, and treatment of mental health disorders. Along with this change, CMS is recommending expanded access to mental health services for rural and vulnerable populations by allowing, for the first time, Medicare to pay for mental health visits when they are provided by Rural Health Clinics (RHCs) and Federally Qualified Health Centers (FQHCs) to include visits furnished through interactive telecommunications technology. This proposal would expand access to Medicare beneficiaries, especially those living in rural and other underserved areas.

With the proliferation of virtual health services and the restrictions on face-to-face interactions and procedures, the entire healthcare model was at a tipping point to re-engineer dated models and how we think of mental health and memory loss.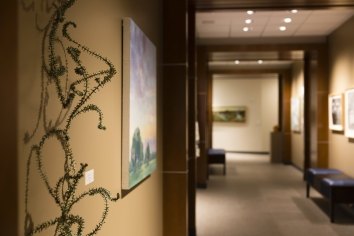 A NEW KIND OF CARE
As more providers and healthcare systems start to focus on the growing demand for mental health services, we're seeing a significant influx of capital for new facilities, upgrades to existing spaces, and investment in staffing, training, and research to better respond to the moment. At Corgan, our healthcare leaders are working alongside clients to navigate this space — from ground-up projects with national visibility to smaller interventions that support the successful introduction and incorporation of these services onsite.

While healthcare design is often determined by the complexity of the operations inside — marrying the functional requirements with patient needs — behavioral health facilities have the added challenge of balancing safety and structure with a welcoming and inviting environment while also shouldering a spectrum of needs ranging from extended stays to outpatient treatment plans. They are guided by principles that are charged with undoing public stigmas to instead become an asset to the fabric of the community and supporting the unique needs of its staff, patients and family.
STEP INSIDE
For the healthcare juggernauts entering this space as well as for more local providers with goals of maturing their services, incorporating behavioral health services requires an understanding of the unique demands of the space and user expectations, the post-pandemic shifts in those expectations and operations, and innovative models that are changing the landscape of how we deliver treatment.

Grounded in an understanding that, for many, this is not just a facility they frequent periodically, but a temporary home, a memorable milestone, and sometimes part of the regular rhythm of their life, behavioral health spaces must balance the functional, patient, and staff needs for delivery of care with a space that is inviting for those inside and outside the facility — reshaping how we approach mental health and reframing how the public thinks of it.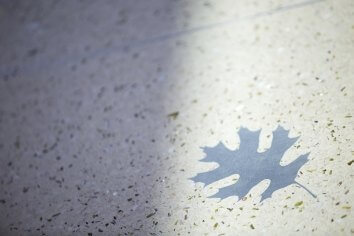 EXCEPTIONAL CARE. CARING EXPERIENCES.
Encouraging Wandering
Although wandering has been discouraged for patients with dementia, in past years we have seen a trend in behavioral health design where providers see the benefits of implementing safe design techniques that encourage guided meandering.

According to the Alzheimer's Association, six out of ten people with dementia wander. Dead ends have been shown to frustrate or confuse those with dementia, which can lead to agitation. Instead, we recommend strategic interior décor, off-center photos, for instance, that encourage residents to keep walking. To break the tunnel vision commonly experienced by those with dementia, sitting areas in alcoves create the illusion that the hallway is a winding corridor — inviting guided and safe exploration.
Minimizing Over-stimulation
Many patients become overwhelmed by larger groups or spaces, and those with dementia are susceptible to confusion and distraction when faced with an institutional setting. The added stress of a medical visit or treatment can compound these issues. Options for various group sizes and more intimate, quiet settings can help ease patients and facilitate better function.
Familiar Settings
Medical settings often can appear unfriendly and clinical, which can increase anxiety for patients. To create more comfortable and relaxed settings, we propose introducing hospitality and residential features such as abundant daylight, naturally inspired materials, and soothing colors and medical equipment may be disguised or hidden. Biophilic elements both decorative such as pictures of nature and plants or functional such as an outdoor garden can help add familiarity. Access to the outdoors without compromising security can also provide healing benefits and has been used in evidence-based planning criteria. For overnight or longer-term care, patients can be further comforted if the environment and policies allow for personalized details, such as the ability to incorporate furnishings, artwork, or even family photos from home.
Navigating Needs
Triage is almost synonymous with healthcare settings. Most healthcare facilities are charged with the second-by-second task of managing patient flow to prioritize several competing needs and effectively deliver care. In behavioral health facilities this can mean organizing patient flow according to case severity and urgency among several other factors. Balancing private and semi-private rooms as well as dedicated flow patterns, waiting rooms, and areas can help manage operations while respecting the sensitivity and experience of each patient.

In addition to meeting the needs of a variety of patients — ranging from anxiety managed through outpatient care to more involved or at-risk cases that require extended stays, the behavioral health facility must also consider the unique demands and challenges of staff and providers. Respite rooms and views to the outdoors can help staff regroup and manage daily stress; strategic placement of supply carts can help optimize efficiency in their busy day; and mindful location and design of breakrooms can encourage self-care — providing much-needed care and consideration of staff who are often burned-out by the physical, mental, and emotional demands of their work.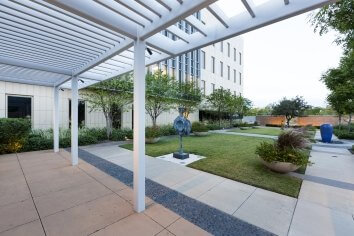 UNDOING STIGMAS
The patient experience begins before they walk through the doors. While communications from their provider or care from a customer service representative might serve as the first point of contact, their navigation to the facility and their first looks from the outside start to set the tone. For neighbors, community members, family, and the surrounding stakeholders the campus, building exterior, and signage may be their only understanding of the facility. The same points also serve as opportunities to shape public perception — undoing stigmas, and creating a space that is welcoming and is a point of pride for everyone.

Where traditional healthcare facilities have started to incorporate community-serving features such as walking paths and gardens, classrooms, and meeting spaces that invite neighbors onto the site to understand and engage with their work, behavioral health facilities often abide by more restrictions. Instead, everything from parking structures, landscaping, building façade, and signage transform into storytelling opportunities to extend the quality of care throughout the patient journey and articulate the core values of the facility. And, while mental health has entered the national dialogue on a larger and more accepted scale, design choices included elevated or residentially inspired materials for the exterior, soft curves, glass for natural light, trees and landscaped walkways, and even parking can create a space that helps ease reservations and feels more inviting for the patient and for neighbors.

With the proliferation of mental health — from calming apps and continued media attention to corporate initiatives and wellness tourism — we can expect the continued demand for behavioral health facilities will grow over the coming years. In the national spotlight, the conversation around mental health has changed and so must healthcare design. From partnering with clients opting for stand-alone facilities or choosing to expand services on existing sites to developing best practices such as Building Standards for Dementia friendly environments that set industry standards, Corgan's healthcare practice continues to explore the possibilities of behavioral health facilities that become not only more and more part of the fabric of how we deliver care but also the fabric of our communities.
More from TheSquare
Trends in Behavioral Health
More and more, hospitals and health care providers are catering to mental health and exploring ways to better care for patients in short and long-term care. From entries and semi-private rooms to activity areas and outdoor spaces, behavioral health facilities are warmer, more inviting, and welcoming for patients and the community at large. In this episode, Shane Williams, Design Director and Vice President of Healthcare discusses how to design human-centric spaces to sleep, play, and gather with comfort and safety in mind for both patients and staff. Find out how the pandemic has increased the concern for behavioral and mental health and is changing the way we approach design in this episode of TheSquare.