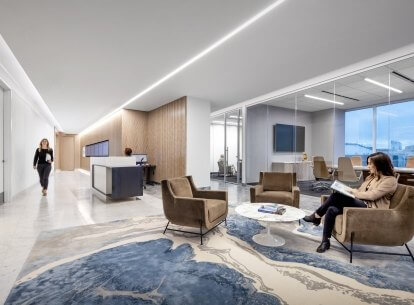 Project Stats
Location

Dallas, Texas

Size

19,000 SF

Market

Expertise
A modern workspace honors the company's rich history.
NGP is a private wealth management company for the oil and gas industry. The space celebrates the rich history of client relationships and honors the materiality naturally found within this industry. NGP streamlined their focus on the future by right sizing their overall space and shifting perspective from a traditional oil and gas firm to a modern work environment.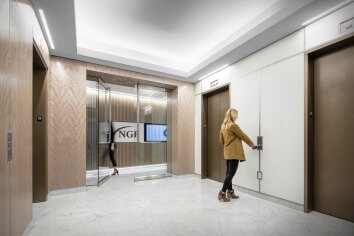 The entry capitalizes on amazing views of the city in a high-end space supporting NGP's brand.  The lobby is flanked by the Flagship Conference room, a sophisticated environment supporting continual client engagement. The Commons is a social space, linking the client centric area to the employee focused work zone.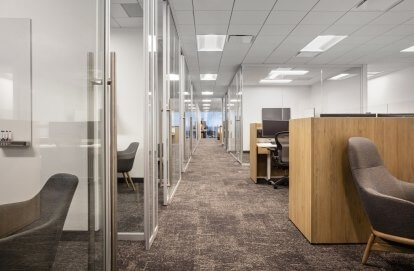 The work zone is a professional environment creating a space for NGP employees to continually thrive, focusing on the trajectory of their careers. Intentional use of space and thoughtful adjacencies support business principles and workflow. By placing key teams together, work, decisions and results can be achieved efficiently. Through furniture solutions, their private office culture evolved to support focused work and collaborative spaces within one zone.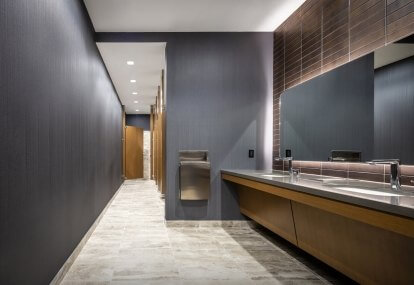 The project team had synergy; we all worked together to bring the vision to life. The team was agile and maintained open lines of communication, supporting problem solving, project milestones, and client expectations.